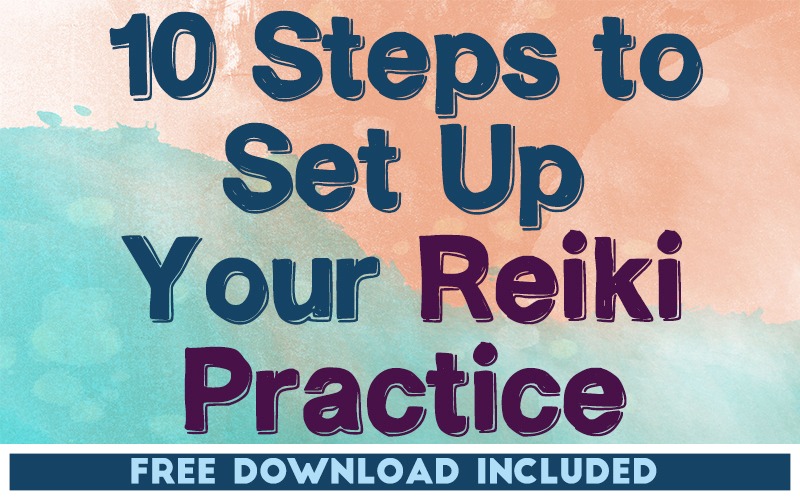 THIS POST INCLUDES:
——————————————–
Setting Up Your Reiki Practice
STEP 1: Ready to Start?
STEP 2: Reiki Business Model
STEP 3: Set up Reiki practice
STEP 4: Reiki Client management
STEP 5: Managing Finances
STEP 6: Marketing Strategy
STEP 7: Networking
STEP 8: Professional Development
STEP 9: Personal Development
STEP 10: Review
Free Download Business Checklist
SETTING UP YOUR REIKI PRACTICE
Throughout this blog post, we're going to detail the most important steps in starting your own Reiki practice. Some of the steps will be specific to your location and the local regulations and legal obligations in that region.
Many local and national governments provide online resources for small businesses to start a new business. Some of these resources are also specific to individual industries such as wellness businesses. Be sure to check out your local, state, and national government websites to determine if any of these resources are available to you as a new business owner.
One of the most important steps to creating your Reiki practice is to determine how ready you are to run a business. Running your own practice is a liberating process and can provide you with the independence to run your business the way you want to, however, it can also be overwhelming to find yourself having to make all of the decisions yourself. Self-doubt can creep in and potentially inhibit you from moving forward. It's a good idea to explore your readiness to start a business and possibly work on developing some personal skills if you think it might be beneficial.
Before making the decision to start your own Reiki practice, ask yourself the following questions and reflect on your reaction to each question:
Do I hold the correct qualifications for the services I am offering?
Do I have the skills to manage multiple clients in one day?
Do I understand the legal obligations I have with working with my clients?
Do I have knowledge of the potential ethical issues that may arise with my clients?
Do I have the resources to establish helpful administrative systems within my practice?
Do I have a plan in place if I am unable to provide services to my client over a short or long term period?
Do I like working in a team or alone?
What is my motivation for starting my own Reiki practice?
Have I budgeted how I can live without an income for 1, 3 or 6 months?
Do I have a vision of how my practice will be run?
Do I need to hire staff to cover client, administrative, or marketing work?
Do I understand my taxation and business legal obligations?
What income do I need to earn for a living wage? Am I able to fulfil the hours to earn that wage?
Have I explored the expenses involved in operating a Reiki practice?
Do I have additional income earning avenues while I build my Reiki practice?
Am I able to establish a referral network for finding new clients?
How much money and time do I need to invest to start my Reiki practice?
Am I able to manage my time and energy?
The above is not an exhaustive list of items to consider when establishing your Reiki practice, however, the questions will help you begin the process of exploring potential risks and benefits of starting your own Reiki practice.
STEP 2: REIKI BUSINESS MODEL
To run an effective business, you should establish a business model that determines how you will earn your income and find your clients. Essentially your business model is how you plan to operate your Reiki practice to make money.
Creating your business model can involve deciding on some important parts of your business such as:
Will you provide individual Reiki sessions, online sessions or workshops and group sessions?
What are the demographics (age, sex, location etc) of the client that you would like to work with?
Do you have a speciality of dealing with a specific problem that your potential clients may be seeking help for?
Will you be offering your Reiki services or physical products or digital products for sale as well?
How you create your business model will define the way in which you develop your Reiki practice planning. Your business model will determine the resources that you need to offer Reiki services and the administrative and marketing strategies to manage and gain new clients.
STEP 3: SET UP REIKI PRACTICE
Setting up your Reiki practice can present with the most difficult challenges to starting your Reiki practice. There are many practical and legal considerations to put in place. If you can spend time putting these measures at the start, this means you can spend more time on client work in the future. Setting up your practice can be as simple as having a client intake form in place or developing a set of email responses so that you are not wasting your time on repetitive administrative tasks.
Setting up your practice typically covers the following areas:
Office contact – phone, answering machine, email
Office hours
Office location
Reiki treatment supplies
Website
Client administration – booking clients and accepting payment etc
Business registration and legal requirements
Office furniture and technology requirements
Policies for fees, cancellation, refunds
Client management
Financial budgets and obligations (taxes)
This is not an exhaustive list of things to establish when starting your Reiki practice, however, it the list will provide a broad start to the most important parts you need to consider.
STEP 4: REIKI CLIENT MANAGEMENT
When starting your Reiki practice, you should implement the correct client management procedures to help you manage information about your clients, including:
Client intake
Client Consent
Client privacy
Authorization to release information
Social media policy
Establishing these practices in advance will help ensure you meet your legal and ethical obligations with regard to client treatment and management. It will also help establish professional boundaries with your client.
STEP 5: MANAGING FINANCES
Setting up your businesses financial systems involves the ability to record information and ensure that it provides you with an overview of your tax obligations.
It's important to establish a robust system from the start so that you reduce or eliminate recording errors around your financial information. Recording incorrect information can have a significant financial impact so it's important to get your system in place from the start.
Ideally, your financial system will provide useful reporting and also integrate with external sources including your accountant, bank and government for taxation purposes.
By automating your financial system as much as possible, you can then spend less time on admin and more time doing Reiki work with you clients.
Financial considerations you will need to explore include:
Insurances
Software for recording income and expenses
Paying yourself
Any payroll tax obligations
Retirement savings
Methods of payment for clients (cash, credit card etc)
Business registration and any subsequent tax collection from providing services
Producing invoices/receipts for clients
Establishing and maintaining a bank account
Receiving payments from external parties eg insurance, contractors etc
STEP 6: MARKETING STRATEGY
Therapeutic services such as Reiki need to consider ethical guidelines with regard to marketing Reiki services and products. The marketing must factor in your potential client's vulnerability around physical and mental health issues.
If you belong to a professional organization, you can check that your marketing strategy follows any guidelines they may provide. You should also check if you are regulated by government guidelines on how you can market your Reiki services.
Your country, state, or local area may have its own regulatory body that will help provide you with a framework to follow on providing wellness services to the general public including clients of all ages.
Most organizations suggest the below basic guidelines:
Refrain from false, misleading or deceptive advertising
Clearly state the terms of your Reiki service
Be mindful of using testimonials and revealing client details that are covered by privacy obligations
Do not create an unreasonable expectation of a "cure" or benefits of treatment
Do not oversell your professional skills
All businesses function within a network of colleagues, peers, other businesses and government organizations. Many of these networks can be beneficial to supporting your Reiki practice and the ability to function as a business as well as develop a client base.
A professional network relates specifically to your Reiki skills and how you interact within your industry. Establishing a professional network provides a number of important benefits, including:
Professional development and advice
General education
Addressing ethical issues
Client management
Collaboration on projects
Mentorship/Mentee
Community service
Some types of professional networks you may want to connect with include:
Doctors
Dentists
Dieticians
Physiotherapist
Doula's
Occupational Therapist
Social Workers
Speech pathologists
Pharmacists
Diabetes Educator
Optometrist
Acupuncture
Naturopathy
Reiki
Yoga
Massage
Kinesiology
To extend your network even further you could also make contact with other services including:
Child care
Hairdressers
Beauty salon
Weight loss centre
Connecting with these businesses can expose your business to clients who may be experiencing issues that you can help with. Look for organizations who work with your ideal client but don't have a full range of services on offer. Smaller businesses and organizations have limited budgets and are eager to find additional resources to help their clients.
Establishing a professional network requires persistence in connecting your business to other services. Initially, you could create a list of at least 10 referral sources. Over time this list could expand to up to 50 contacts. When you create your network list, take note of contact details and social media networks.
The networking process can appear ineffective in the initial stages where you may not receive any response from professionals in your network. Remember that persistence and consistency is the most important aspect of marketing your business. This also has to be balanced with being respectful of the other person or business.
If you struggle to develop a list of networking contacts, try to build the task into a part of your business administrative tasks. Set yourself a goal of contacting a specific number of potential network contacts each month.
STEP 8: PROFESSIONAL DEVELOPMENT
There are many Reiki based associations and organizations that provide benefits to its members through networking, education, training, public advocacy and general professional development.
If you're not sure why joining a professional association can benefit you, you can read more on our blog post: 10 Reiki Associations and Organizations
In the above blog post, we detail a number of benefits for joining an association including:
PROFESSIONAL DEVELOPMENT
Guidance on establishing a career path.
Educational requirements to become a Reiki practitioner.
Guidance on the profession's standards of practice.
Updates on development in the profession and changes in practice
Continuing education in person or online.
Provides an avenue to be involved in the direction of your profession.
May provide teaching or presentation opportunities
Ethical advice
NETWORKING
Build relationships with other Reiki practitioners.
Develop mentor and mentee relationships.
Establish working relationships for collaboration on projects.
BUSINESS BENEFITS
Free resources to establish your Reiki practice policies.
Free directory listing to advertise your Reiki practice to potential clients.
Liability insurance at a discounted rate.
PROFESSIONAL ADVOCACY
Promote and advocate Reiki practitioners working in allied health.
Awareness of Reiki and the services it offers in the community.
Volunteering opportunities for community service
In addition to connecting with professional organizations, you should also remain informed on developments within the Reiki field and any complementary therapies that work well with Reiki.
Updating your professional skills will ensure your clients are receiving the best care. It can also challenge you to increase your knowledge and understanding of Reiki and other relevant wellness therapies.
STEP 9: PERSONAL DEVELOPMENT
Wellness therapists are vulnerable to the same difficulties in life as everyone else. This can include problems with relationships or job difficulties, and illness. Practitioners can also experience mental health issues such as depression, anxiety and stress that may result in burnout.
Reiki practitioners are often privy to difficulties that their client may be experiencing and this can impact Reiki practitioners own wellbeing over time. Helping industries often report as experiencing a high rate of burnout from client work.
It is important to engage in self-care activities to help reduce stress and provide a nurturing restoration of wellness back to yourself as a Reiki practitioner. Doing this can benefit yourself as well as your clients as you maintain a healthy level of physical and mental health.
Self-care helps to create a framework in which Reiki practitioners can identify the impact of stress that needs addressing in both their personal and professional life. Self-care is most beneficial when it's used during and after a stressful event. Self-care also acts as a preventative measure for handling future stresses.
Self-care can be beneficial to practitioners by:
identifying physical issues and promoting future good health
identifying psychological issues and implementing preventative care for future good mental health
reducing stress and managing future stress through healthy coping mechanisms
providing emotional support
encouraging supportive relationships, both personally and professionally
encouraging a balanced personal and work life
As well as a regular self-care plan, it's essential that practitioners implement a plan in the event they are unable to therapy for their clients who may be in immediate need.
In the short term, you can simply reschedule your client, however, if you are absent from your Reiki practice for an extended period, you may need to refer your clients to another practitioner, or hire a contract practitioner to take care of your clients until you can return
If you have a plan in place for these potential situations, this can help minimize stress when you are experiencing the stress and feeling overwhelmed with the choices you have to make about your Reiki practice.
Once you've started your Reiki practice, it is helpful to implement a system of review to help you assess different parts of your Reiki business.
Below is a suggestion of items to include in your business review:
what parts of the business are working successfully
what parts of the business need to change
where does most of the income from
can any expenses be reduced or eliminated
how can the business grow
If your financial recording systems are in place, you should be able to access your financial reports to help you analyze your income and expenses. Your goal should be to increase revenue or reduce expenses. Sometimes to increase revenue, you will need to increase expenses also such as advertising costs or a larger space if you require it for additional clients.
If you plan to maintain your income levels as before, you should then try and focus on reducing your expenses if possible. Expenses always have a way of creeping beyond their original budget.
If you have a website or social media, you should be able to access their specific analytics and reports to determine how your private practice is performing online with regard to website traffic, newsletter subscribers, and social media followers.
When you first analyze your data, it may seem like there is a large number of data to sift through. Over time, you will begin to determine the most important metrics for you to review each month. Initially, you should keep your list of metrics to review limited and then as you gain confidence in analyzing your business information, you can begin to add more metrics to your list.
---
Need help with setting up your Reiki Practice admin policies and procedures?
If you need help to set up your Reiki Therapy Practice business, we have an Admin Package in the store which contains a large collection of essential business documents.
The Admin Package is available in 3 formats, including:
 You can read more about the packages in our store HERE.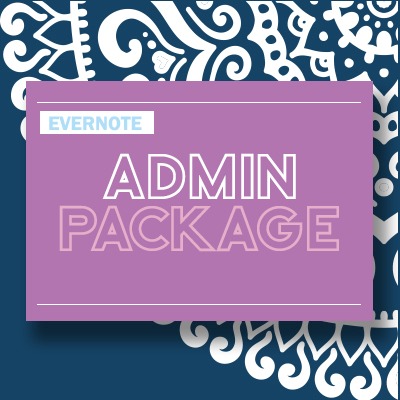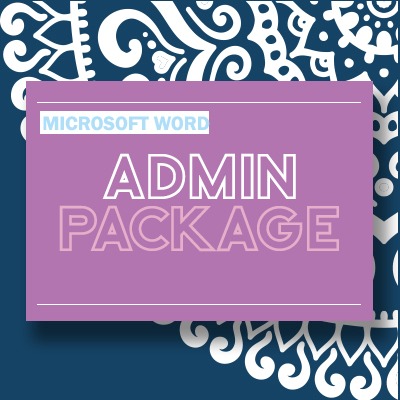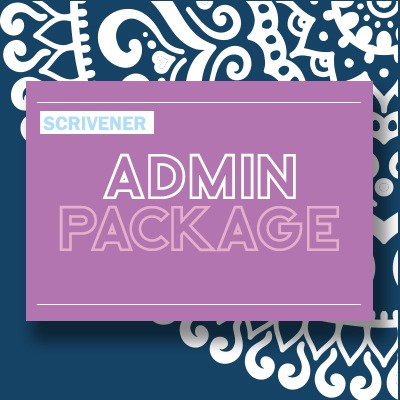 BUSINESS ADMIN
Business Details
Accounts
Contacts
Financial Policies
Fee Schedule
Cancellation Policy
Refund Policy
Legal Policies
Copyright
Disclaimers
Terms of Use
Privacy Policy
Business Trackers
Social Media Tips
Business Admin Maintenance
Calendars 
BUSINESS DEVELOPMENT
Business Goals
Project Template 
CLIENT ADMIN
Client Intake Checklist
Client Call Log
Consent for Services
Client Privacy Policy
Social Media Policy
EMAIL & LETTER TEMPLATES
Inquiry Reply
Referral Request
Reminder Late Payment
SIGN UP below to receive your FREE DOWNLOAD. 
Once you enter your email address, you will receive access to the Free Business Checklist to help you work through the important parts of setting up your Reiki practice.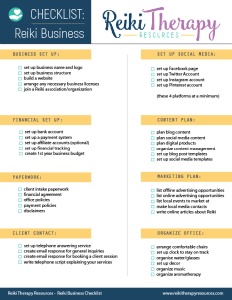 BUILD YOUR REIKI REFERENCE MATERIALS:
Pin this image to your Pinterest board.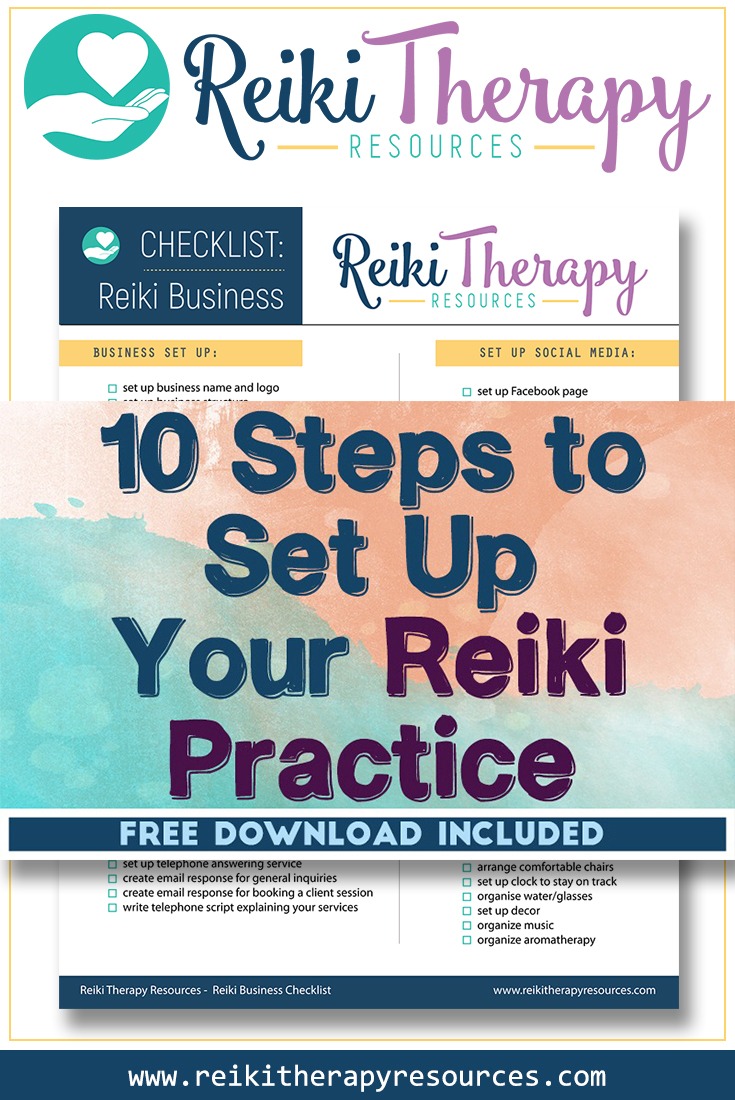 SHARE KNOWLEDGE & PASS IT ON:
If you've enjoyed this post, please share it on Facebook, Twitter, Pinterest. Thank you!