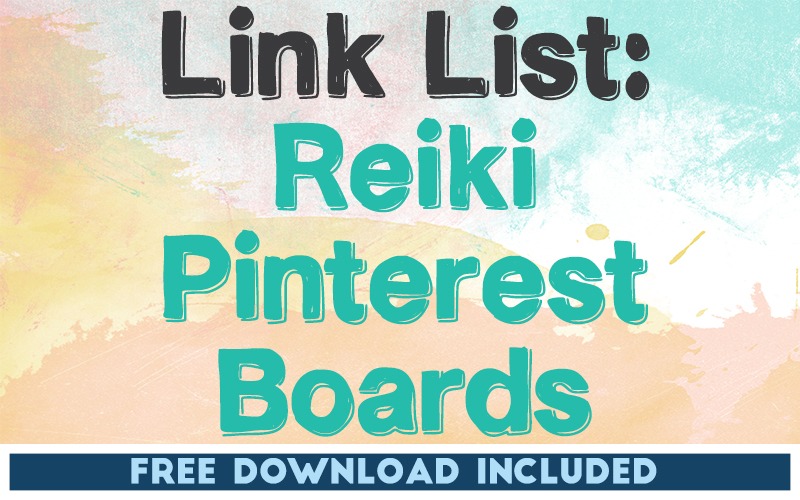 THIS POST INCLUDES:
——————————————–
1. Using Pinterest for Your Reiki Practice
2. 10 Pinterest Boards about Reiki
3. Pinterest Tips for your Reiki Practice
4. FREE Download Pinterest Tip Sheet
USING PINTEREST FOR YOUR REIKI PRACTICE
If you haven't used Pinterest before, imagine a virtual corkboard where you can collect images, notes, ideas, instructions, and more about your favorite topic. You can keep one master board or create a sub-collection of different boards where you can save information about different topics.
You can use Pinterest for personal and professional activities. If you use Pinterest for your Reiki practice you can choose to add images from your Reiki website and promote them on Pinterest so that you can attract more readers. You can create specific boards to share with clients.
You can also create Secret Boards that you might want to share with specific customers that are taking a course or workshop that you are conducting. You can also use a secret board to prepare your images before publishing them on Pinterest.
Pinterest can be used for a number of reasons including providing you with instructions, inspiring you and as a way to store great ideas. It is a way to save, organize, and share your favorite ideas that relate to Reiki.
10 PINTEREST BOARDS ABOUT REIKI
In this post, we've included a link to 10 Pinterest boards about Reiki. These boards are created by other Pinterest users.
You can choose to save an individual pin that you see on Pinterest or you can choose to follow a user on Pinterest and be kept up to date on all pins that they share.
PINTEREST TIPS FOR YOUR REIKI PRACTICE:
1. Identify the purpose of your board with a good board name. Use specific keywords that relate to the services you offer in your Reiki practice.
2. Make subcategories to help organize your saved pins. It is better to have a targeted approach with 10 different boards containing 30 pins per board instead of 1 general board with 1000 pins. Try to keep pin numbers to 100-150 pins max. As an example, instead of having one Reiki board, break the category down to healing, symbols, meditation, health etc
3. Use attractive images for the covers for your boards. To develop a strong branding create a consistent board image with a different title for each board. Use a bold or strong font to add your board cover title so that the title category stands out.
4. Over time you will want to edit your pins to ensure they are organized and relevant to your content. Every time I visit Pinterest, I review at least one of my boards to see if I want to add or remove any pins that are no longer relevant. If any of my boards have too many pins in them, I consider splitting the board into 2 board categories.
5. Create your own Pinterest boards based on your website and blog structure. For example, create a different Pinterest board for each category on your blog.
6. Be specific about what other boards you follow. You don't need to follow everything from another pinner and instead can opt to just follow a specific board. You can follow a Pinner and or a specific board or just add individual pins to your own boards
SIGN UP below to receive your FREE DOWNLOAD. Once you enter your email address, you will receive access to the Free Pinterest Tip Sheet to Help Organise Your Pinterest Account.
Also included is a free analytics section so that you can track your Pinterest followers, number of boards and number of pins each month. Tracking your Reiki practice data can help keep you motivated to keep maintaining your Reiki Pinterest boards.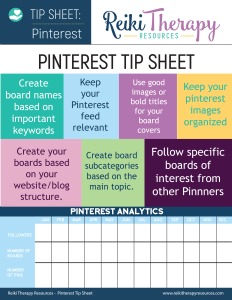 BUILD YOUR REIKI REFERENCE MATERIALS:
Pin this image to your Pinterest board.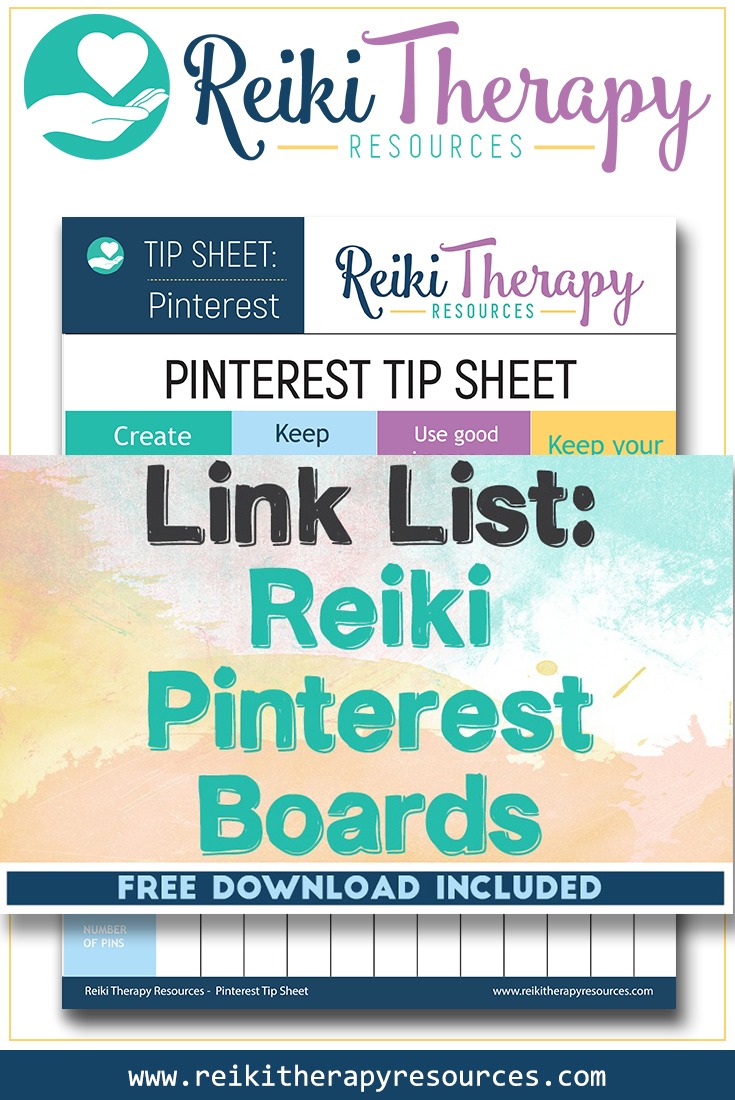 SHARE KNOWLEDGE & PASS IT ON:
If you've enjoyed this post, please share it on Facebook, Twitter, Pinterest. Thank you!