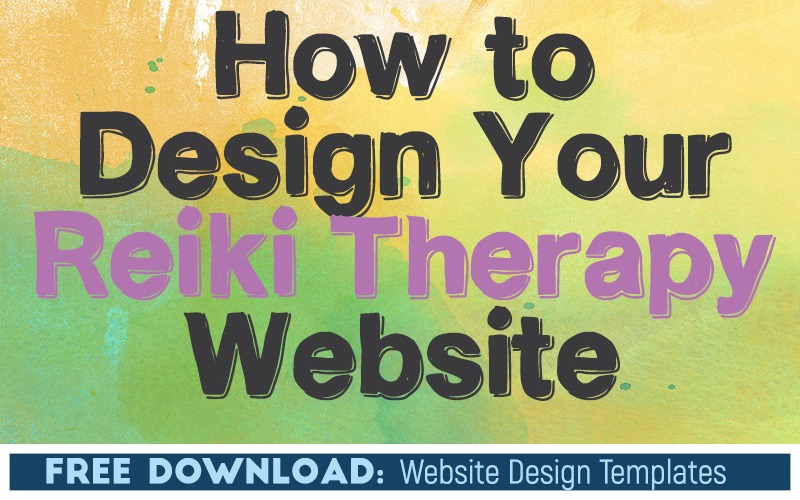 THIS POST INCLUDES:
——————————————–
1. Does Website Design Matter?
2. Creating Your Reiki Website Wishlist
3. Website Essentials
4. Examples of Website Designs
5. Free Download Website Design Templates
DOES WEBSITE DESIGN MATTER?
Your Reiki website is the first impression of your business to your potential client. The choices you make for color, content and overall design will tell your client who you are and educate them about your business so that they ultimately book an appointment for your services.
The best approach to designing your Reiki therapy website is to keep it simple. This approach will help you stick to a budget of financial resource and time spent on making decisions about your website, logo, and general business aesthetic. When designing your website for your business, you should keep in mind the following essential questions:
What impression does my website say about me as a therapist
Does my website clearly explain the services I offer
Does my website encourage potential clients to book an appointment
By having a simple design implemented for your website, you will help your website remain flexible to future changes in internet standards such as mobile responsiveness and search engine optimization.
CREATING YOUR REIKI WEBSITE WISHLIST
Before you make the important decisions about our website, it is useful to review some websites that appeal to you. Ask yourself why you like these websites – is it the design choices, the content, or the ease of navigation? Each website that you like might have a small detail which you can use as inspiration to include in your final website design for your business.
It's possible you may like a website because it's interactive and quirky. While this might be design concepts you want to include in your own website, you should consider the costs of implementing such features and always keep in mind the essential questions previously mentioned. A website may be interesting and quirky, however, it should also be functional and helpful to running your business.
As you collect websites that appeal to you, add them to a list or Pinterest board to collate into one spot. If you are working with a web developer, they may request that you do this step as part of the information gathering stage. As you collect information about the website design that appeals to you, you should also record general ideas on the type of content you wish to include in your website including an About Page, Contact Us page, a booking page, a blog etc.
To create your Reiki website, you can create your website yourself or hire a website creator to do the work for you. A website creator will either create a website for you from scratch (which is the most expensive option) or they will use a website theme and make individual changes and adjustments for you to suit your business brand.
If you are creating your own website, you can also use a theme and make the changes yourself. This decision will be based on how comfortable you are with technology. Most website themes have many videos available online that will help you create your website step by step.
If you choose to have your website created for you, you can show the website creator your ideas and sources of inspiration you have collected. If you're not sure how to collect your own ideas of inspiration, your website creator will work with you to define your ideas through their intake process. Most website designers begin working with clients based on a checklist of steps to work through that ensures they gain an understanding of your website requirements.
The most important elements to include on your website include:
Home Page – this represents the main page of your website and explains what your business is and how you can help your potential client
Blog – a blog is not essential to your website, however, it provides an opportunity for you to regularly add content to your website that will help provide your client with useful information.
About Us Page and/or Contact Us Page – these pages can be included together on your website or split into separate pages.
Booking Page – this will provide your potential clients with a method of booking a session with you.
Store – you can have a store on your website if you are selling physical or digital products
Additional pages that you may want to consider adding are:
Start Here – a Start Here page helps guide your readers through the best path to learn more about you and your services with tips on how to get the most out of your website
Resources/Tools – you can use this page to include your recommendations for resources, apps, or tools that you think will benefit your readers
Other important elements of your website include:
Header – this is the area on your website where your logo and menu options are placed
Footer – this area includes links to your social media and important website policies
Sidebars – using sidebars helps to provide a space on your website where you can highlight extra information for your reader to explore. Eg links to items in your online shop or new blog posts
Social media sharing buttons so that your content can be shared on social media by your readers
EXAMPLE OF WEBSITE DESIGNS
Below are a variety of website designs that are commonly used. These designs help provide you with a foundation to design your website:
Simple
Minimal
One page
Gallery/Grid
SIMPLE
The simple website design has the ability to show a mixture of text and images. This design shows a variety of content boxes that you can use to highlight services or benefits that your Reiki business offers. This website design is the most common as it provides a balance of useful text and images.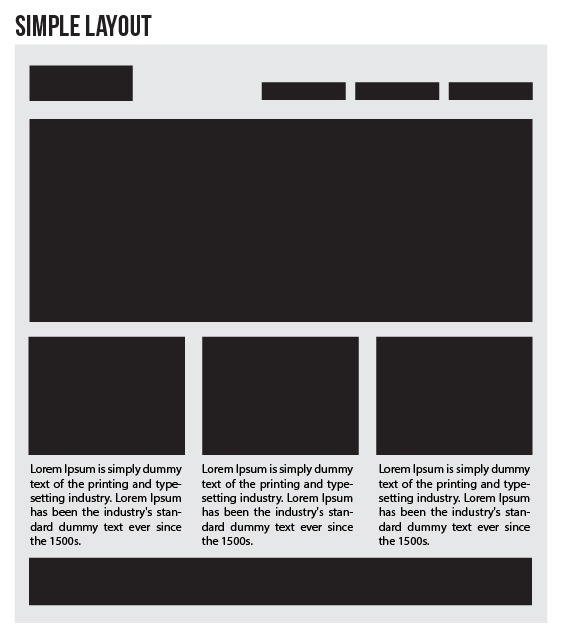 MINIMAL
The minimal website design displays one large image on the main page which captures the reader's attention. The image should be compelling enough to make your reader interested to seek more information on your website.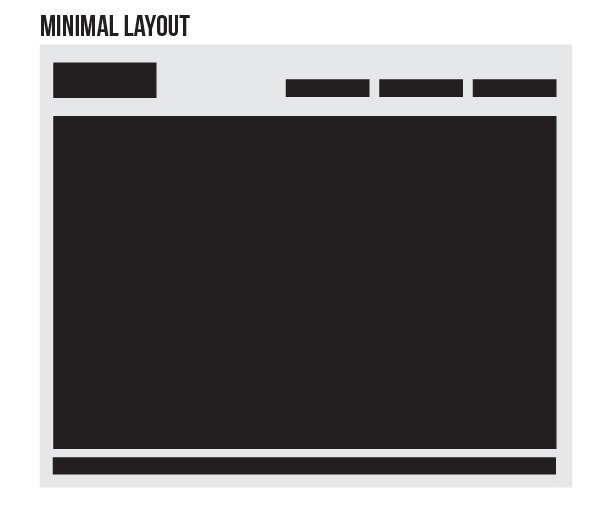 ONE PAGE
The one page website design is an extension of the simple design and includes additional space for including more information about your Reiki business. This design is good for readers who use mobile devices because it means you can include the majority of your business information on one page instead of requiring readers to click through multiple pages for information about your business.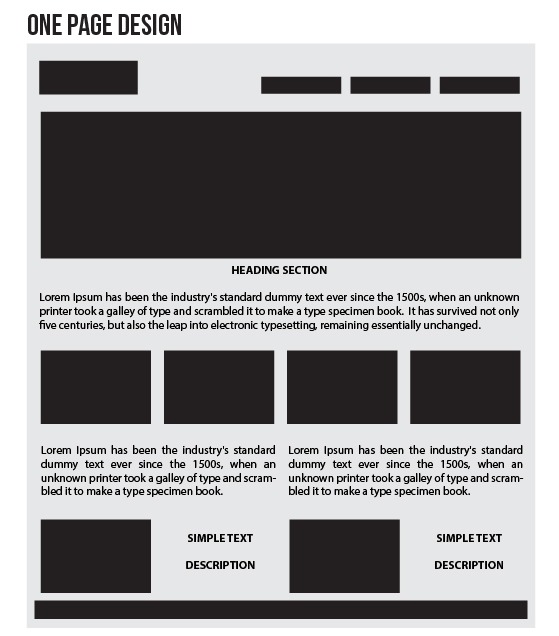 GALLERY GRID
The grid design provides you with the ability to showcase multiple images on your main page. This is a good option if you prefer to use visual images to showcase your Reiki business services.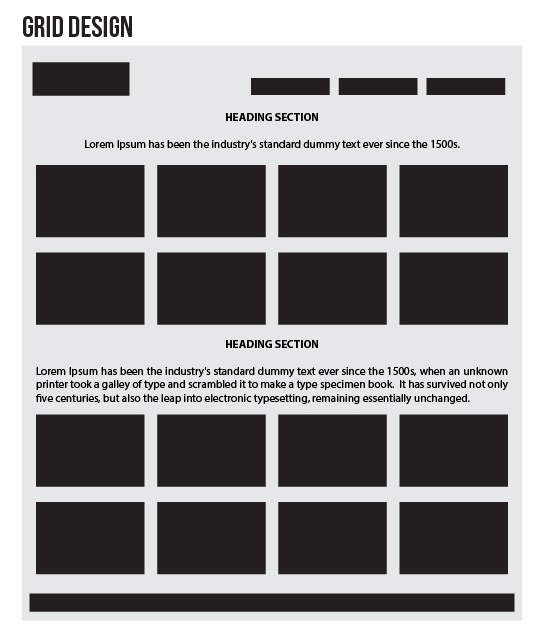 EXAMPLE WEBSITE DESIGNS
Included below are a few website designers who can help you design your Reiki website.
http://www.therapywebs.co.uk/website-designs/website-templates/
https://resonantimagery.com.au/portfolio/
http://studiothirdeye.com/
SIGN UP below to receive your FREE DOWNLOAD. Use the website design templates as a guide to create your website layout.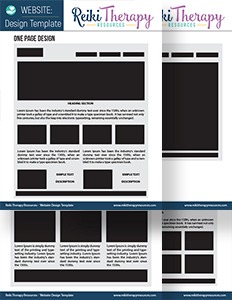 BUILD YOUR REIKI REFERENCE MATERIALS:
Pin this image to your Pinterest board.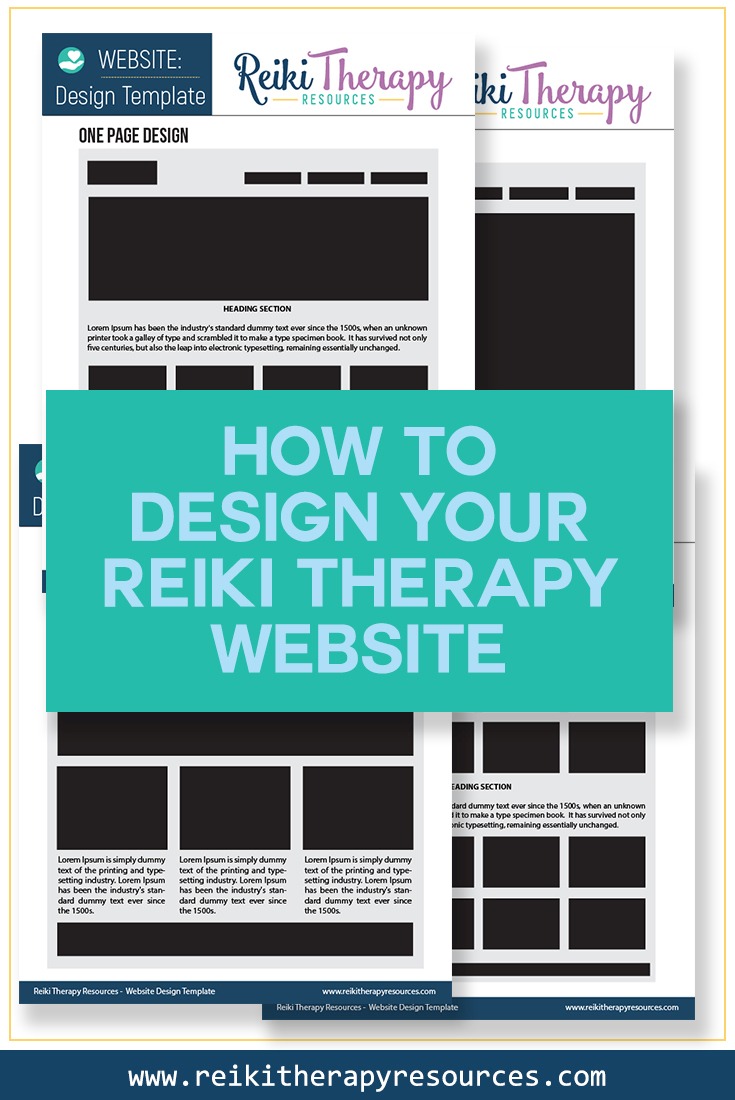 SHARE KNOWLEDGE & PASS IT ON:
If you've enjoyed this post, please share it on Facebook, Twitter, Pinterest. Thank you!