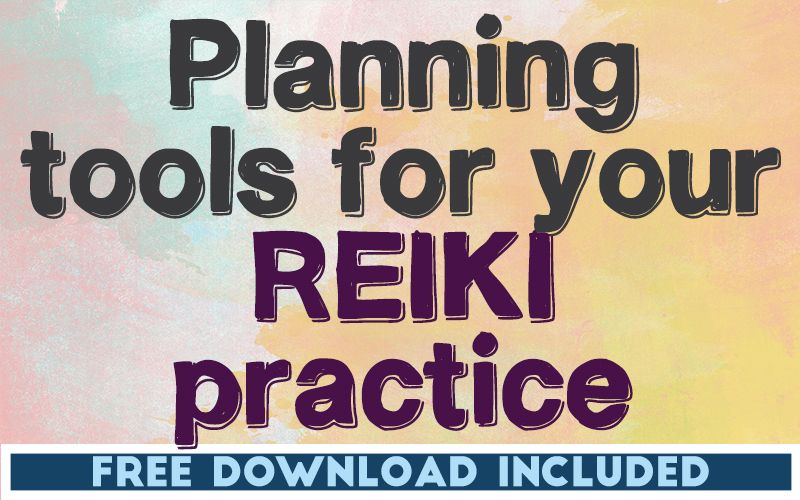 THIS POST INCLUDES:
——————————————–
1. Benefits of planning tools
2. 10 Business Planning Tools
3. FREE DOWNLOAD Planning Template
BENEFITS OF PLANNING TOOLS
Planning is the foundation for pursuing your Reiki practice business goals. Once your goals are set, you need a system in place to facilitate action.
The right planning tools can help you improve your Reiki business in a variety of ways.
1. Reduce repetitive tasks
2. Establish a clear direction for your business
3. Increase motivation
4. Improve decision making
5. Improve content quality
6. Convert your goals into achievements
7. Keep your business organized
8. Define your business goals
9. Define resources needed for goals
10. Measure goal achievement
The type of planning tools you use will depend on the activities you engage in with your business.
10 BUSINESS PLANNING TOOLS
We've created a list of 10 tools that can be used for planning in your art therapy business.
Excel is typically used with anything involving numbers and calculations, however, it can also be used as a useful planning and scheduling tool. This is primarily because of its structure using rows and columns which will allow you to easily enter and manipulate data.
The ways in which excel can be used for business planning is endless. What significant benefit of using excel, is that there is a vast catalogue of free templates that you can download and use. You can view some of these templates here: https://templates.office.com/en-us/Planners-and-Trackers
Some examples of the templates that are available include:
Expense tracking
Trip planner
Idea planners
Time sheets
Calendars
Lesson plans
Excel is available for use across a variety of platforms including desktop and tablets.
Trello organises your projects and tasks into boards using cards. The best offline comparison to how Trello works is to imagine using sticky notes on a pin board. It is great for users who like to view their projects visually. Following on from the pinboard/sticky note comparison, you can easily move your Trello cards around on your project board so that you can keep your workflow and progress organised.
Individual Trello cards can contain a lot of information including images, attachments, checklists and deadlines. Trello can be used on a project by project basis or as a weekly calendar with daily tasks.
You can also use templates created by other users. Trello also has an active blog where the company provides useful tips and ideas on how to manage your Trello planning process.
Trello is a web application tool so can be used on your desktop as well as on mobile devices. Because it is a web application you will have access to your Trello account and boards anywhere as long as you have an internet connection available. This also means that you can share and collaborate with other users. Trello is free and also provides an upgrade service for additional features. The free version will provide all the features that you need to effectively use it for your art therapy business planning purposes.
You can use these inspiring Trello boards as a template for your next project or use them as inspiration to incorporate some of the ideas into your own Trello set up.
Wunderlist is a web-based to do list. It is great for keeping a simple actionable list that doesn't require complex task managing. Wunderlist has a number of useful features that make to do lists more useable including reminders, sharing and copying. You can also email and print your lists if you want to work with a physically printed list during the day.
Because Wunderlist is web-based, it syncs over any of your devices while connected to the internet. This eliminates the need for carrying notebooks.
Wunderlist is free and has upgrade plans for extra features.
Asana is another project planning tool that is similar to Trello. It's design and interface is more list based compared to Trello's visual pinboard style, however, Asana is embracing the card system also.
Asana provides a variety of templates to get you started. Asana has limited templates in the free version, however, the upgraded paid version offers more templates to use.
You can use Asana to plan your day or create a workflow for a single project.

Scrivener is known more for its robust writing features and doesn't have the same workflow and planning features that a program like Trello or Asana can provide. It's advantage over other planning software is in its design focus around long form writing such as blog posts, ebooks or course/workshop content.
Most users of Scrivener would use it to create content once your master business plan is created. As a writing tool, it provides more planning features than other writing programs such as Microsoft Word. Scrivener has its own corkboard system built in to allow you to plan writing content and stay up to date on drafts and finished writing projects.
Scrivener is a paid product and is very affordable given the features it includes.
---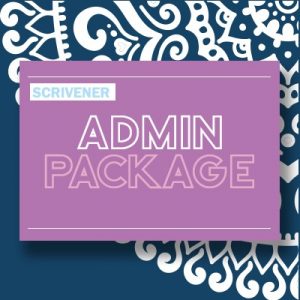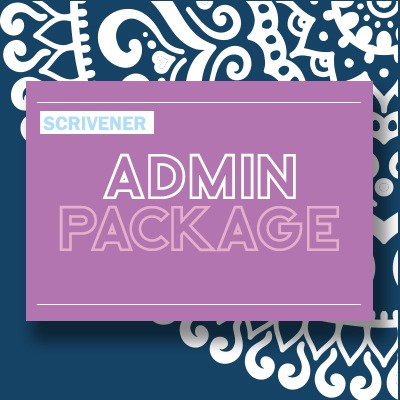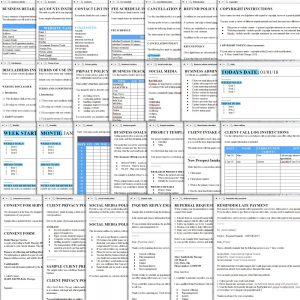 As a Reiki practitioner, you want to use your time to help your clients. Administrative tasks can often distract you from that important service. To help manage these administrative tasks we've created an Admin package that will help you meet your administrative obligations and manage your client data. 
In addition to your routine administrative tasks, you may also have legal obligations with regard to managing your client records and privacy.
In addition to managing the daily administrative tasks PLUS your client obligations, you also want to grow your business and create a profitable Reiki practice.
To help manage these administrative tasks we've created an Admin package that will help you meet your administrative obligations and manage your client data.
This package provides the foundations of the most common administrative tasks to run your practice. The package includes 4 major sections:
Business Admin – these documents focus on the daily activities of your business including essential business information, establishing your financial and legal policies, and utilizing calendars to help keep you on track on a daily, weekly, monthly and annual basis.
Business Development – these documents will help you establish the foundation of why you started your own practice. You can use these documents to discover your business goals and then create a strategy to help you achieve your goals. A project template is included to help you get started on your next successful project.
Client Admin – these documents will help you manage information and obligations around your clients, including consent, privacy, information requests, and establishing a social media policy in the digital world.
Email & Letter templates – these templates will help you communicate professionally with clients about the most common and difficult requests.
Using the resources in this package will help you reduce wasted hours on administrative tasks. The premade documents will help you record your business information using streamlined methods.
This package will save hours of your precious time trying to create your own administrative systems, processes, policies, and templates to run your Reiki business.
This package will help reduce the effort and headaches involved in establishing the necessary protocols in your Reiki practice.
The package is full of actionable documents to help put the right processes in place to running your Reiki practice professionally.
The package contains quick and practical advice that can easily be implemented to help you spend less time on admin and more time on client work.
After working through this package you will:
have an easily accessible list of the essential business information you need for your practice
easily implement best practice financial and legal policies with the ability to tweak them for your own requirements
track the most important business metrics you need for your therapy practice
conduct essential business admin maintenance
plan your schedule on a daily, weekly, monthly, and annual basis
discover, define, and develop a strategy to achieve your business goals
complete your next project using the project template included in the package
implement client administrative tasks including client intake and important client policies
communicate professionally with your clients and other essential complimentary health services using the included email and letter templates
This product purchase is a Scrivener template that is imported into your Scrivener Project. All sections are arranged within the Scrivener structure of folders and text documents.
The contents of this package include the following sections:
BUSINESS ADMIN
Business Details
Accounts
Contacts
Financial Policies
Fee Schedule
Cancellation Policy
Refund Policy
Legal Policies
Copyright
Disclaimers
Terms of Use
Privacy Policy
Business Trackers
Social Media Tips
Business Admin Maintenance
Calendars
BUSINESS DEVELOPMENT
Business Goals
Project Template
CLIENT ADMIN
Client Intake Checklist
Client Call Log
Consent for Services
Client Privacy Policy
Social Media Policy
EMAIL & LETTER TEMPLATES
Inquiry Reply
Referral Request
Reminder Late Payment
These documents are provided in a Scrivener template that you can import to start your own Reiki business administrative set up.
Evernote is used as an excellent writing tool, however, it has extra features that enable it to be used in a planning capacity for your Reiki business.
You can send information directly from the internet into your Evernote documents. You can share documents privately and publicly and as it is a web-based program, your data is synced so that you can access your account across multiple devices at any time.
Evernote's organisation system is based on notebooks which are similar to folders. This allows you to organise your notes according to a project and keep sections well defined with individual notes. Evernote also has some other useful planning type features such as reminders and checklists.
---
If you need help to develop your planned content, we have an Evernote Blogging Package available in the store. Below is a snapshot of the content within the Evernote Blogging Package. You can find more details on the package on our website here. 
If you want to blog on your Reiki website, then this blogging package is for you.
The blogging package provides you with the foundations of the type of blog posts that would suit a Reiki practitioner and wellbeing therapist. Also included is a step by step easy to follow formula to help you create your title and blog post content.
The resources in this blogging package make the process of creating blog content so much easier. You will save hours of time trying to construct the perfect blog layout because the work has already been done for you.
This blogging package contains tips and tricks that will help motivate you to create blog content with more productive writing effort.
The blogging package is full of actionable advice to help you establish a streamlined process for creating blog content.
This blogging package contains practical advice that can be implemented to help you create your blog content immediately.
After working through this package you will:
have a better understanding of the approach you should take when planning your blogging content
construct your own blogging content planner for the year using our planner templates
Create a catchy blog title for your blog post that will help your blog post gain traction on internet search engines
use our step by step blog post template to create your blog content
use our blog post checklist to review your blog post before posting it on your website
This product purchase is a collection of Evernote documents to be saved in your Evernote program.
The contents of this package include the following sections:
BLOG ADMIN
Blog Post Ideas Worksheet
Content planner
Writing Tips
BLOG WRITING
Types of blog posts
Creating your blog post title
Writing methodology
Blog post template
Blog post checklist
Hootsuite is a social media planner used to schedule your social media posts. Hootsuite does provide a free version, however, more features are available in the paid upgraded plans. In the free plan, you have a limited number of social profiles that you can add to your account. You can also access basic analytics and content scheduling.

Google Calendar is a calendar system for your planning requirements. As it is web-based, you can also have access to your planning information across multiple devices with an internet connection. Google Calendar is free and integrates with other Google products including documents and gmail. You can utilise monthly and weekly views for an overview of your planning process. Google calendar also allows for sharing and collaboration and provides you with reminder options to stay on track with your planning.
IFTTT is an automation tool that provides a communication channel between your software, tools and apps. The name is an abbreviation for If This Then That. For eg, IF I post an article to my blog, THEN, share it to my Twitter Page. IFTTT requires you to create a recipe which details the trigger (a post to my blog) and then what the following action is (share to my Twitter page). You can create your own recipes or use recipes that other users have created that are available for public use.
Connect the software you use every day. Just pick an event that sets Zapier in motion, then choose what work should happen automatically. You'll be up and running in no time. Get your software working together in no time. Email, CRMs, spreadsheets, and more. It's easy to do it yourself, without writing a single line of code.
​
SIGN UP below to receive your FREE DOWNLOAD. Once you enter your email address, you will receive access to the Free Planning Template.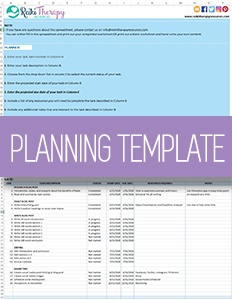 BUILD YOUR REIKI REFERENCE MATERIALS:
Pin this image to your Pinterest board.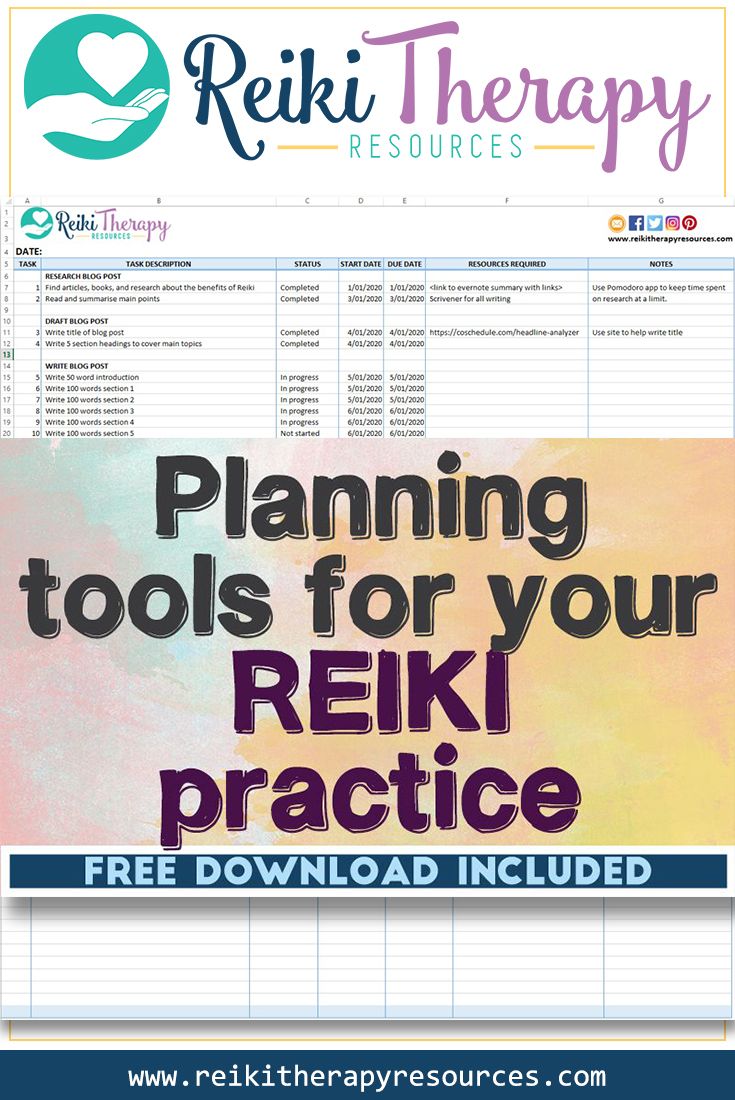 SHARE KNOWLEDGE & PASS IT ON:
If you've enjoyed this post, please share it on Facebook, Twitter, Pinterest. Thank you!