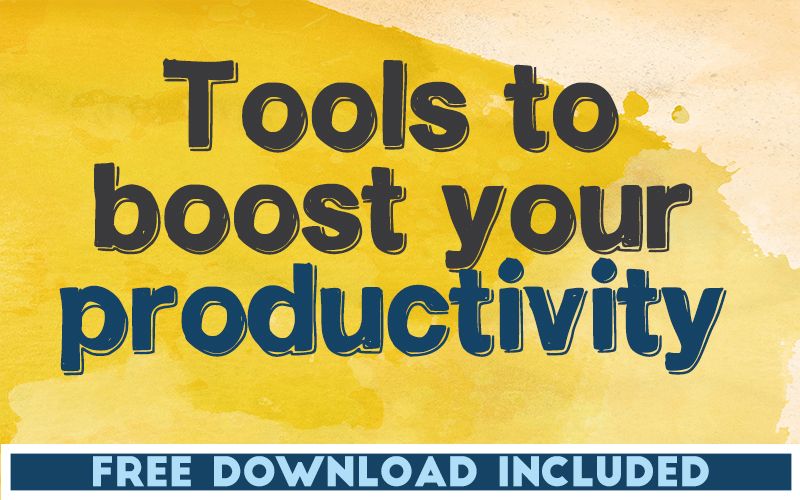 THIS POST INCLUDES:
——————————————–
1. Productivity tools help
2. Types of productivity
3. 10 Productivity tools
4. Free Download Time Tracker Template
As a sole practitioner in your Reiki practice, it is important to effectively manage your productivity so that you can undertake all of the tasks you need to do in your business. Increasing your productivity helps improve your work output and reduce frustrations by identifying time wasting activities.
Productivity tools can also help automate tasks to save time. In a digital environment, productivity tools can be accessed across multiple platforms such as our computers and mobile devices, as well as allowing access to third parties.
Productivity tools can eliminate redundant manual work. Productivity tools can also provide analytics which can assess our task effectiveness so make necessary changes to our work tasks.
Increasing productivity can improve the financial outcomes in your Reiki practice through eliminating unnecessary expenses.
Productivity tasks can be identified by four main categories that summarize the type of work tasks that we undetake. In this blog post wee provide a list of 10 tools to help improve productivity within each category.
​​
There are 4 main types of productivity often referred to by productivity specialists. These include:
Idea Generation – the strategies to determine the services and products that you sell in your business. Record your initial ideas and then organize them into a structure so that you can execute your ideas.
Idea Execution – occurs once you've generated your ideas. Productivity tools can help implement the tasks required to operate your art therapy practice.
Measurement – this refers to measuring the effectiveness of your ideas. Measuring your idea execution should be automated so that you can focus your time on assessing the effectiveness of your ideas. For example, generating automated expense reports so that you aren't wasting time sorting through unorganized paperwork to assess your expenses.
Motivation – motivation is an important component of productivity. Productivity tools can provide mood boosting activities or help facilitate habit forming activities.
Below is a summary of the most useful tools based on each type of productivity:
IDEA GENERATION
IDEA EXECUTION
MEASUREMENT
MOTIVATION
---
Evernote products in the store:
SIGN UP below to receive your FREE DOWNLOAD. Once you enter your email address, you will receive access to the Free Time Tracker Template,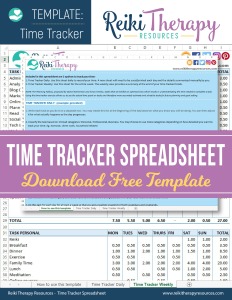 BUILD YOUR REIKI REFERENCE MATERIALS:
Pin this image to your Pinterest board.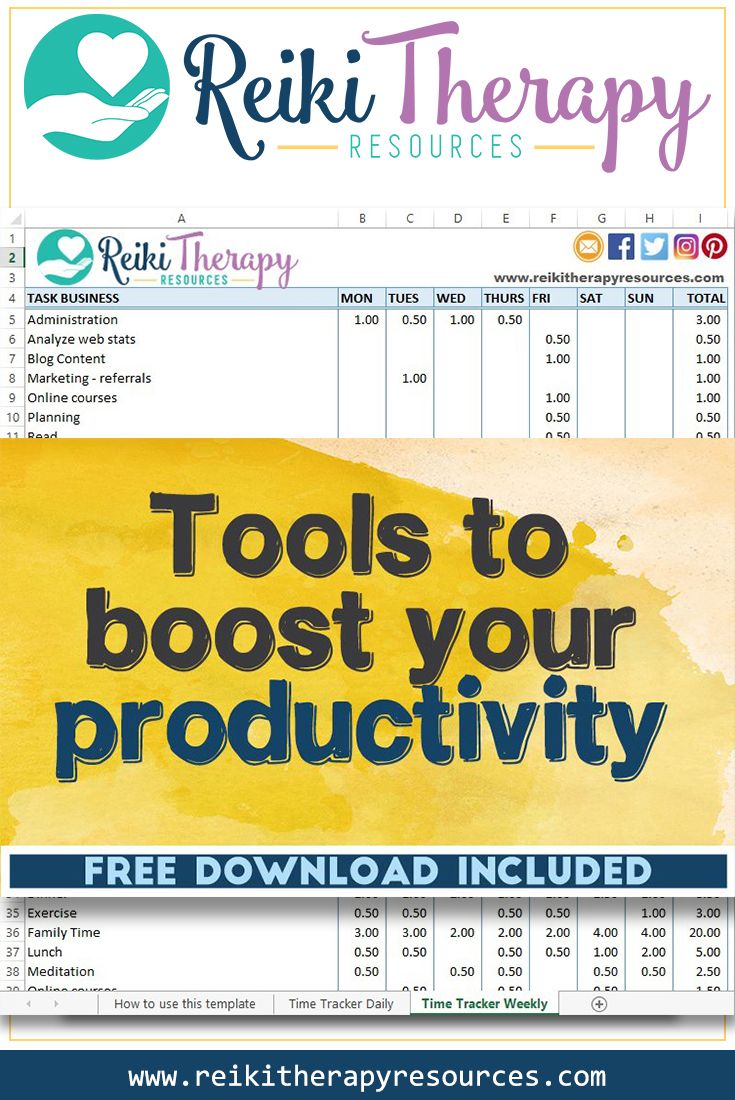 SHARE KNOWLEDGE & PASS IT ON:
If you've enjoyed this post, please share it on Facebook, Twitter, Pinterest. Thank you!