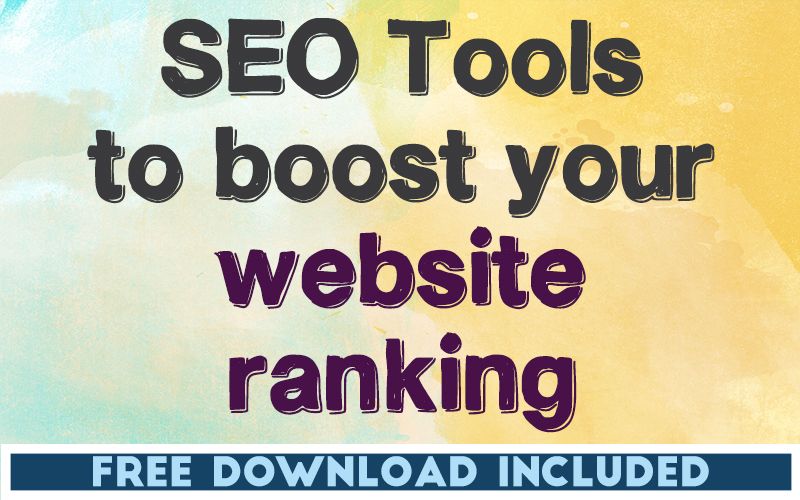 THIS POST INCLUDES:
——————————————–
1. What is SEO
2. Is SEO important?
3. Ways to improve SEO
4. 10 SEO Tools
5. Free Download SEO Checklist
SEO is a technological acronym for Search Engine Optimization (SEO). SEO helps ensure the content on your website is discoverable by search engines such as Google, Bing, and Yahoo.
SEO refers to various forms of content on your website including written, audio, video, and images. Historically, written content was the most searchable form of content, however other visual and audio media should be included in your SEO tactics as they now represent important content that should be included on a website.
As the internet has grown in complexity, readers have been able to search for content based on their preferred method of absorbing content – written, visual, auditory.
The goal of SEO is to ensure your website can be found online.
SEO is an integral part of your marketing strategy. If you have searchable content then your website is viewed as a useful resources for readers. If search engines view your website as a useful resource, they will rank your website highly for readers who search for keywords that appear on your website.
Most people who conduct searches online usually view the first page of results after entering their search term. It's ideal to have your website shown in the results on the first page for search terms that are relevant to your Reiki practice.
Your website will show in search results if the search terms that readers use are present on your website. If a potential reader is searching online for "benefits of Reiki" then your website will match that search if you also include that term "benefits of Reiki" on your website.
Knowing how your potential reader searches for information and the type of information they are searching for is an important part of developing your overall SEO strategy.
Below are common methods to improve SEO on your website:
Publish content that is interesting for your potential client
Improve page speed loading
Mobile friendly website. Approximately 51% of potential readers will view your website using a mobile device (phone or iPad/tablet)
Optimize images using relevant file names
Basic URL structure – use easy URLs that your client can remember and share
Use keywords – use specific words that your readers will use when searching
​A number of tools to improve your SEO have been created by software developers. These tools are designed so that everyday website owners can work with them and don't need to have computer programming knowledge to use them.
These tools ensure you have an SEO strategy that meets the requirements of search engines such as Google. If you website can meet the requirements set by Google, it will appear higher in the ranking of searches made by internet readers who conduct online searches related to your website content.
Search engines like Google assess your website useability and relevance to it's topic.
The SEO tools selected below are free to use. There is also some paid SEO Tools that are useful, however, this list focuses on free SEO tools only.
You may not want to use all 10 tools. The top 3 tools to consider are:
Google Webmaster Tools: search console, analytics, page speed insights, keyword planner
SIGN UP below to receive your FREE DOWNLOAD. Once you enter your email address, you will receive access to the Free SEO Checklist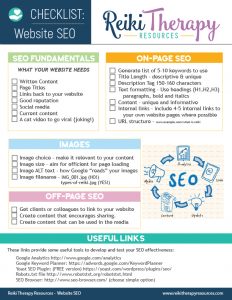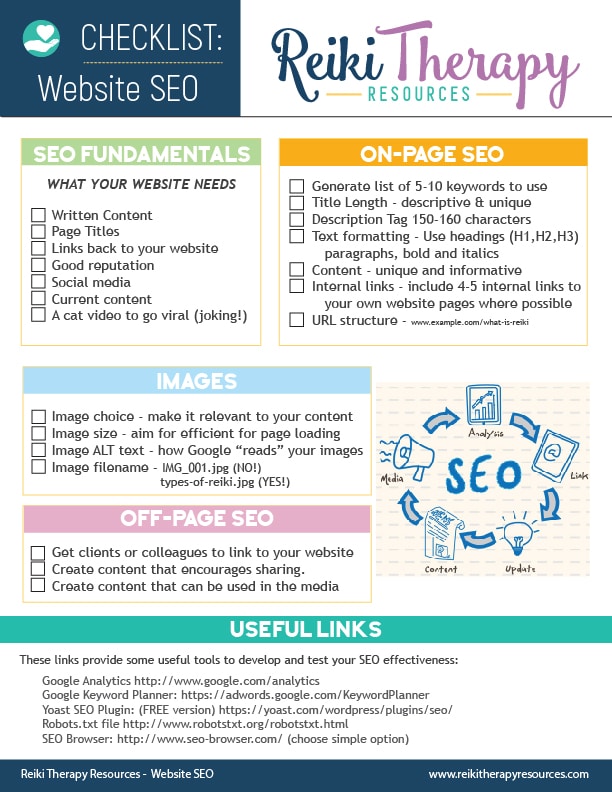 BUILD YOUR REIKI REFERENCE MATERIALS:
Pin this image to your Pinterest board.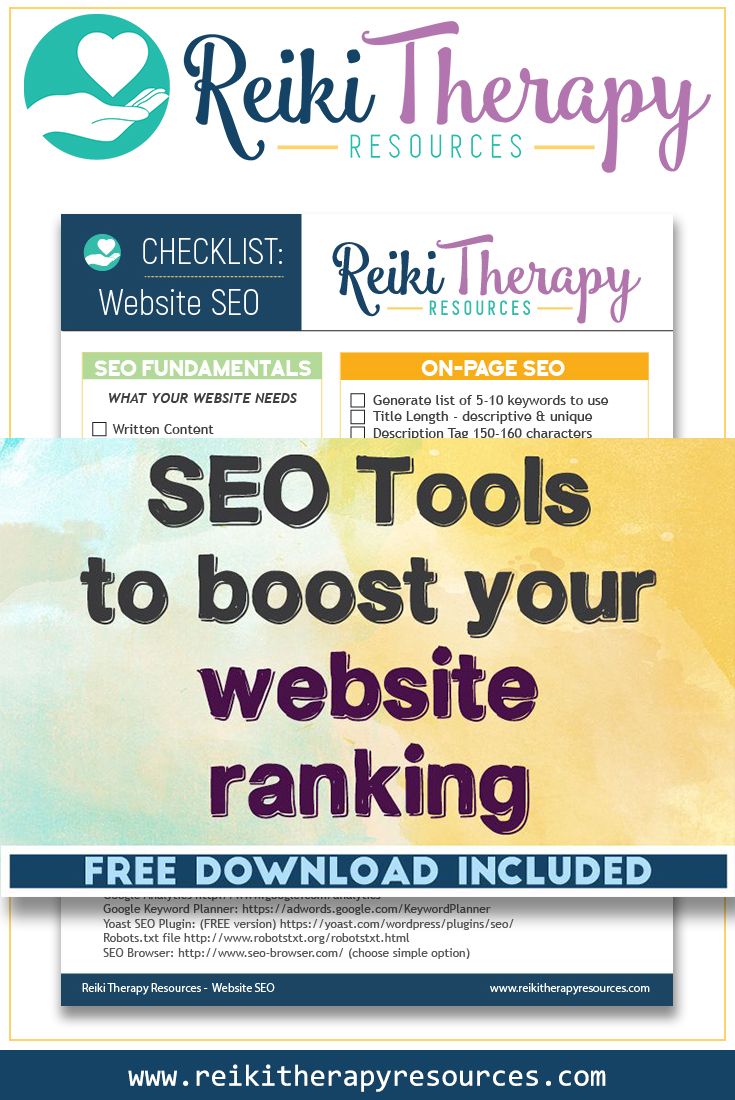 SHARE KNOWLEDGE & PASS IT ON:
If you've enjoyed this post, please share it on Facebook, Twitter, Pinterest. Thank you!