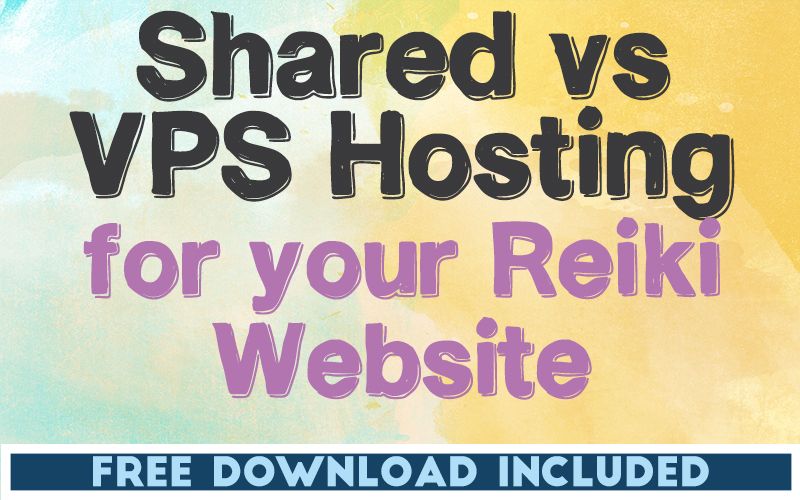 THIS POST INCLUDES:
——————————————–
1. Introduction to website hosting
2. Website Hosting options
3. Shared vs VPS Hosting
4. How to decide on a plan
5. FREE Download Website Design Templates
INTRODUCTION TO WEBSITE HOSTING
Having a website is an integral part of running a Reiki business and marketing your business online. To have a website you need a website host who is responsible for storing your website data and making it available online for everyone to access.
There are a lot of website hosts available so choosing one is an important decision to ensure your website remains active and secure online.
Your website host should deliver fast and reliable service for your website so that your website visitors can access your website in a quick timeframe.
If you have a simple website with a few informational pages then most web hosts and plans will be suitable for your needs.
If you require more features such as message boards, ecourses, or an online store, then you should ensure your web host can provide reliable performance demands, with 24/7 support. They should also have robust security features, the ability to maintain current software upgrades, and easily restore backups if required..
Web hosts usually offer at least three main types of hosting options:
Shared hosting – in this option you and other small businesses share resources that stores and publishes your website on the internet. It is common to share memory, disk space, staff resources and processing speed across multiple websites.
VPS – in this option your website will share less resources. VPS is usually a more powerful hosting option with a better return on performance and load time as not as many businesses are sharing server resources. VPS options usually cost more money and require extra administrative work. VPS hosting is a good choice if you own multiple websites. For example you may have a website for your Reiki practice and you may also have a website that you use to teach ecourses or online workshops.
Dedicated hosting – this option offers the highest level of control over server resources and provides the best efficiency and performance for your website. This option costs the most amount of money and requires more knowledge to manage your server resources. This work is often conducted by your web host at a premium price.
For a small Reiki practice, the main web hosting options to consider is between Shared and VPS Hosting.
The most important criteria to consider when choosing your type of host is below:
SERVER RESOURCES – these are the resources that assign storage, develop network connections, and make your website available to the public for viewing. On a shared host service, resources are allocated between various businesses, whereas a VPS host option provides a higher allocation of resources for your website needs.
PERFORMANCE – performance is affected by the allocation of server resources. Performance includes the loading speed of your website including images when your reader first visits your website and any subsequent reading on other pages of your website.
SECURITY – both shared and VPS hosting options take security of your website seriously. There may be a slight increase in risk with shared plans as it is possible the security exposure of another website sharing your server may expose your website to potential problems. If you have a simple information website this may be a low risk, however, if you have a shopping cart that processes credit card payments or customer private details, you may want to consider the VPS option for hosting your website.
COST – cost of shared hosting options are cheaper then VPS options. This is because a shared hosting option can allocate the cost of running a server across multiple businesses. VPS plans cost more, however, you will have better performance, increased security and additional features through backups, support and software options to use on your website.
Shared hosting and VPS hosting but have pros and cons. Aside from the type of plan you choose, the most important choice is selecting a reputable company that will ensure your website will be managed well whether you use Shared hosting or VPS hosting.
Performance, security, and cost are the main factors to consider when deciding on a plan for your website host. Each website has its own needs and these needs dictate whether you should choose a Shared plan or invest in more resources through a VPS plan.
If you have a simple website that provides simple information content about your Reiki practice then a Shared hosting plan will be suitable. If you have a more complex website where you might sell products, or store any customer data, then you should consider a VPS hosting plan instead. With a VPS plan your website can easily grow in size and complexity and have the resources that you need to enable more features on your website.
SIGN UP below to receive your FREE DOWNLOAD. Once you enter your email address, you will receive access to the Free Website Design Templates.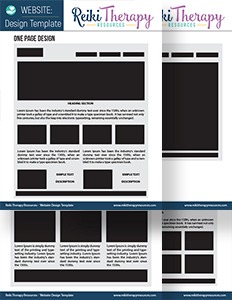 BUILD YOUR REIKI REFERENCE MATERIALS:
Pin this image to your Pinterest board.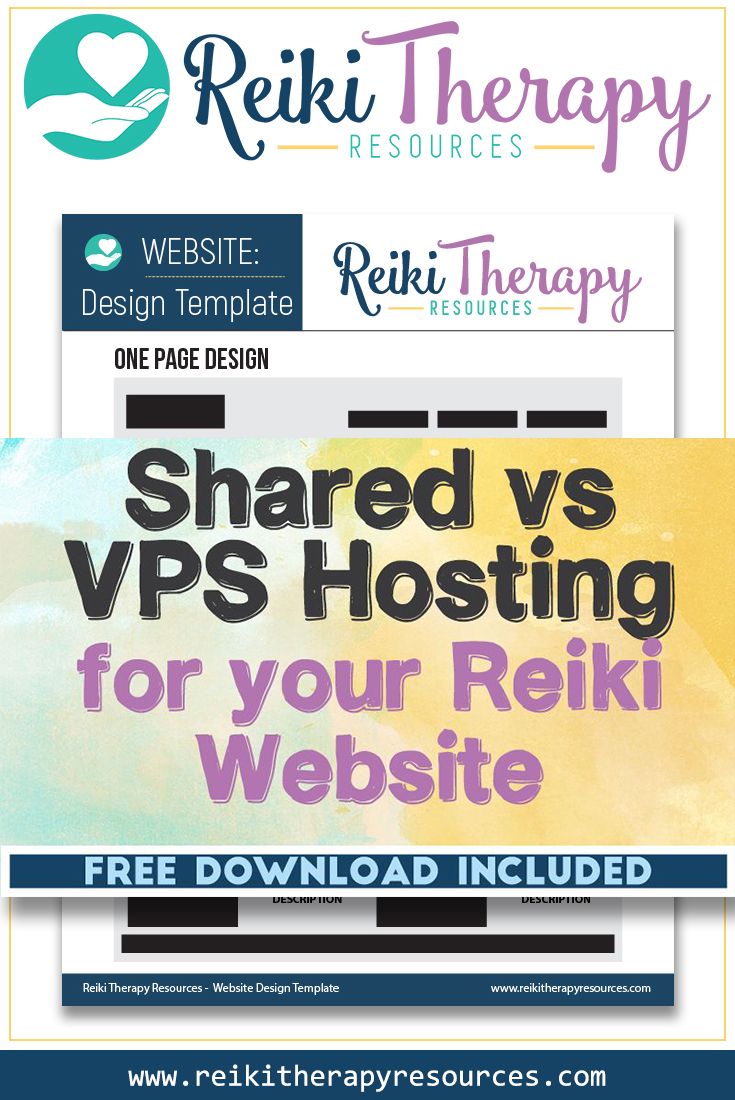 SHARE KNOWLEDGE & PASS IT ON:
If you've enjoyed this post, please share it on Facebook, Twitter, Pinterest. Thank you!