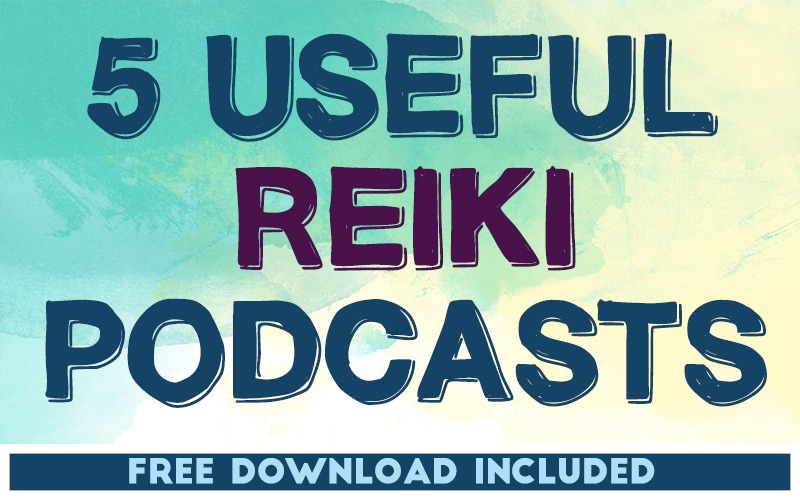 THIS POST INCLUDES:
——————————————–
1. What are podcasts
2. How to listen to podcasts
3. 5 Useful Reiki Podcasts
4. Download Reiki Podcast Resource Sheet
Podcasts are a popular way of accessing content online through audio and sometimes audio visual methods. Podcasts provide access to indepth audio information created by content creators who can publish information on very broad of specific niches.
For example, there are broad based reading podcasts, and then there are podcasts solely focusing on self-help-books. Because podcasts are generally created by anyone, this means content creation is completely under the control of the creator.
---
BENEFITS OF PODCASTS
Some of the benefits of listening to podcasts include:
Podcasts are a great time filler for commuting to work or long distance trips.
Podcasts are great for listening to when exercising, gardening, or doing household tasks.
Podcasts allow you to curate your own personal development and business mentors by choosing podcasts that develop your personal growth.
Podcasts are educational. Some universities deliver free audio lectures through podcasting.
Podcasts allow you to focus on specific areas that you want to learn about or improve in your life.
Podcasts are portable and can be listened to anywhere.
Podcasts are free
---
TYPES OF PODCASTS
Some of the most popular podcast types are below:
Educational podcast – these podcasts are usually presented in a format that's similar to a lecture style. These podcasts are more formal in nature.
Solo – this podcast is presented by a single host. The content is usually casual and may include regular topics that the host covers in each podcast.
Direct interview podcast – features a regular host interviewing a guest on their expert topic
Multi-host podcast – this podcast is hosted by a few regular hosts who contribute to regular topics of the podcast. This podcast is a more conversational podcast.
Round Table – this podcast has a panel of members which can be a collection of regular and guest contributors. The round table usually focuses on a specific topic for that podcast.
Narrative – these podcasts are more focused on telling a story. For counseling podcasts, this might be based on providing case study type content where the listener is guided through understanding a topic using a combination of educational and story-telling content.
HOW TO LISTEN TO PODCASTS
Podcasting is an audio medium, therefore, you will need to use a device that allows you to playback audio. This is usually a desktop computer, cell phone, or tablet. You can listen to podcasts through a podcast app that can be downloaded through the Apple store or Google Play.
Many podcasters also make their podcasts episodes available on a website to give you the option of listening to podcasts on your computer through your browser if you prefer. Some also provide access to podcasts episodes on YouTube.
Below is a list of some of the most well known podcast apps and delivery services. Most of the apps are free, however, some offer optional upgrades for a fee to unlock additional features:
Below is a list of 5 popular Reiki podcasts to help expand your understanding and appreciation of Reiki:
SIGN UP below to receive your FREE DOWNLOAD. Once you enter your email address, you will receive access to the Free Reiki Podcast Resource Sheet including podcast players and 5 Reiki podcasts to start listening to.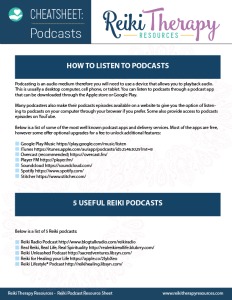 BUILD YOUR REIKI REFERENCE MATERIALS:
Pin this image to your Pinterest board.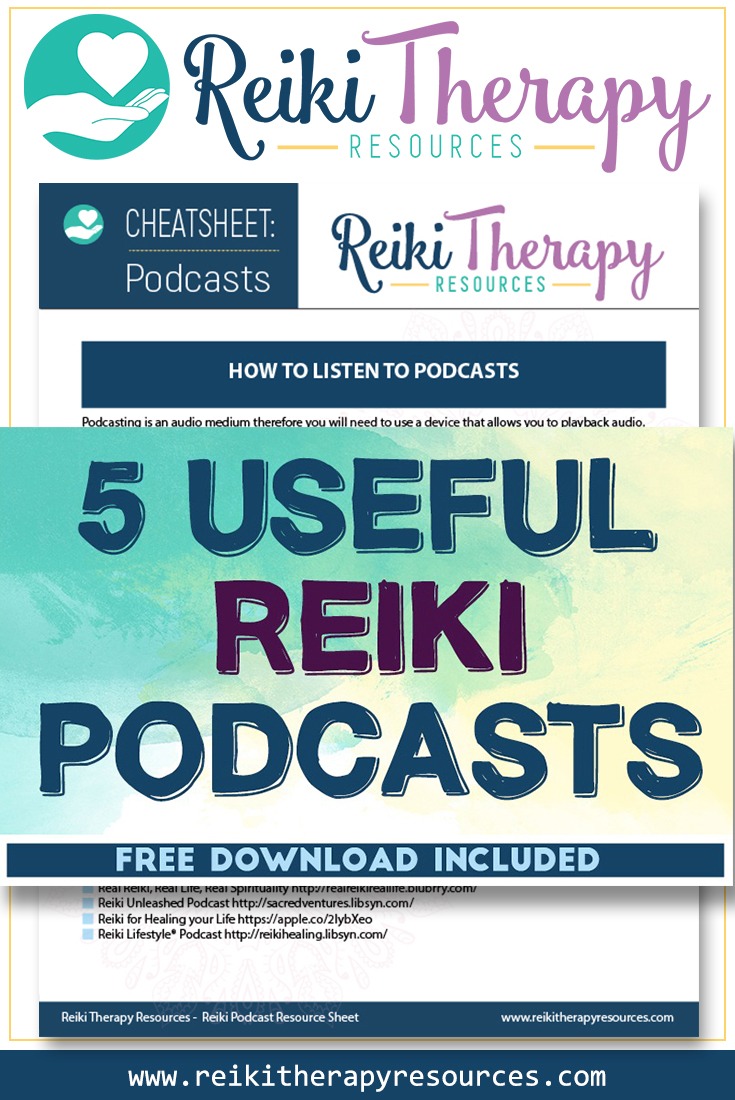 SHARE KNOWLEDGE & PASS IT ON:
If you've enjoyed this post, please share it on Facebook, Twitter, Pinterest. Thank you!