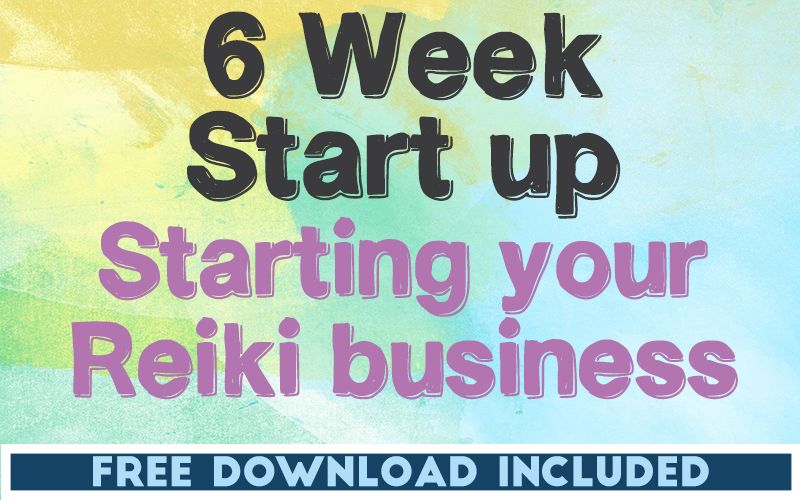 THIS POST INCLUDES:
——————————————–
1. About Six-Week Start Up
2. Book Review
3. FREE Download Business Model Worksheet
Six-Week Start-Up: A step-by-step program for starting your business, making money, and achieving your goals
Author: Rhonda Abrams
Amazon purchase link: Six-Week Start-Up: A step-by-step program for starting your business, making money, and achieving your goals
ABOUT THE BOOK
(from the publisher) 
Written for anyone who has an idea for a business, but doesn't know how to go about starting it, Six-Week Start-Up 3rd Ed. takes readers from idea to "open-for-business." This unique book provides in-depth coverage on business concept clarification, goal definition, money matters, market research, sales, marketing, government requirements, hiring employees, and more. Designed to keep readers on track, Six-Week Start-Up 3rd Ed. includes week-by-week checklists, worksheets to sort through important issues and decisions, "Questions to Ask," "Red-Tape Alerts," resources, and expert advice from Rhonda Abrams, America's most read small business columnist.
Book Content:
Week 1. Lay the foundation
Week 2. Get the Info You Need
Week 3. Cut through Red tape
Week 4. Take care of operations
Week 5. Deal with Money Issues
Week 6. open Your Doors!
This book provides you with a framework to launch your Reiki business by using a 6 week start up goal. In reality your Reiki business may take longer than 6 weeks to fully launch, however, the premise of this book will help you START the process of taking those first important steps.
Once you have started this important step, you can quickly gain momentum to keep tackling your overall business goals to establish your Reiki practice. This book helps Reiki practitioners face uncertainty about establishing a business by providing a clear pathway of the steps that you need to take.
The startup list is comprehensive and covers a range of different types of businesses including those that rent a physical space, work from home, or share an office space.
The book also includes a checklist to help you set up a website and undertake online marketing.
Included in the book is an excellent range of worksheets. Some of them are listed below:
Goals for Starting my Business
My Personal Goals: The Four Cs
My Business Values
My Role Models
My "Bright Idea"
My Business Concept
Basic Business Description
Discussing Partnership Terms
Business Name Comparison Chart
Creating My Identity
My Research Questions
Research Sources
Who Are My Customers?
My Customer Profile
Size of My Market
My Competitors
Competitors' Price Comparison Chart
Potential Strategic Partners
Organizations to Join
Types of Legal Forms of US Business Organizations
People You've Given or Promised Stock
Stock Distribution Plan
Business Licenses and Permits
Vital Statistics
My Support System
Whom Do I Need on My Team
How Much Can I Afford?
My Personnel Policies
Recruiting Employees
My Leadership Skills
Things to Consider when Renting Space
Location/Space Comparison Chart
Mobile Office Plan
Office Move-In Checklist
Floor Plan Layout
Designing My Production Process
Warranties and Service Contracts
Furniture Shopping List
Equipment Shopping List
Supplier Comparison Chart
My Phone Needs
My Hardware Needs
My Software Needs
Comparison Chart: Internet Hosting Companies
Distribution Agreement
Retailer Comparison Chart
Comparison Chart: Insurance Coverage
The book primarily covers information that relates to doing business in the US, however, this is mostly relevant in 'Week 3 Cutting Through The Red Tape' where information about business structure and ownership issues are discussed.
This book contains information that will help you establish a strong foundation for your Reiki business and help guide you in executing the essential steps to start your private Reiki practice.
The book is written in an easy to follow format and encourages you to take action at every step along the way.
Purchase: If this book sounds interesting to you, it can be purchased from Amazon. You can also view the contents pages and a few of the introductory chapters in the sample. Amazon purchase link. 
SIGN UP below to receive your FREE DOWNLOAD. Once you enter your email address, you will receive access to the Free Reiki Business Model Worksheet.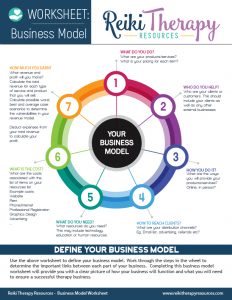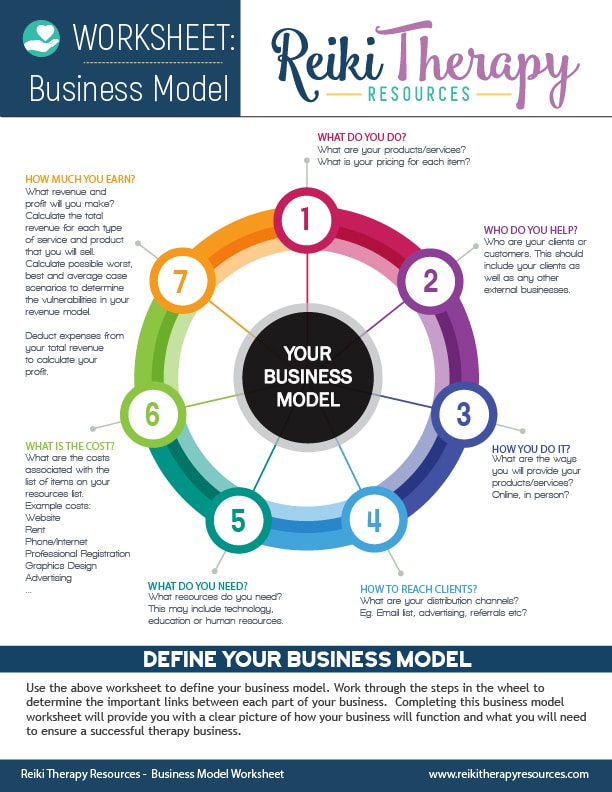 BUILD YOUR REIKI REFERENCE MATERIALS:
Pin this image to your Pinterest board.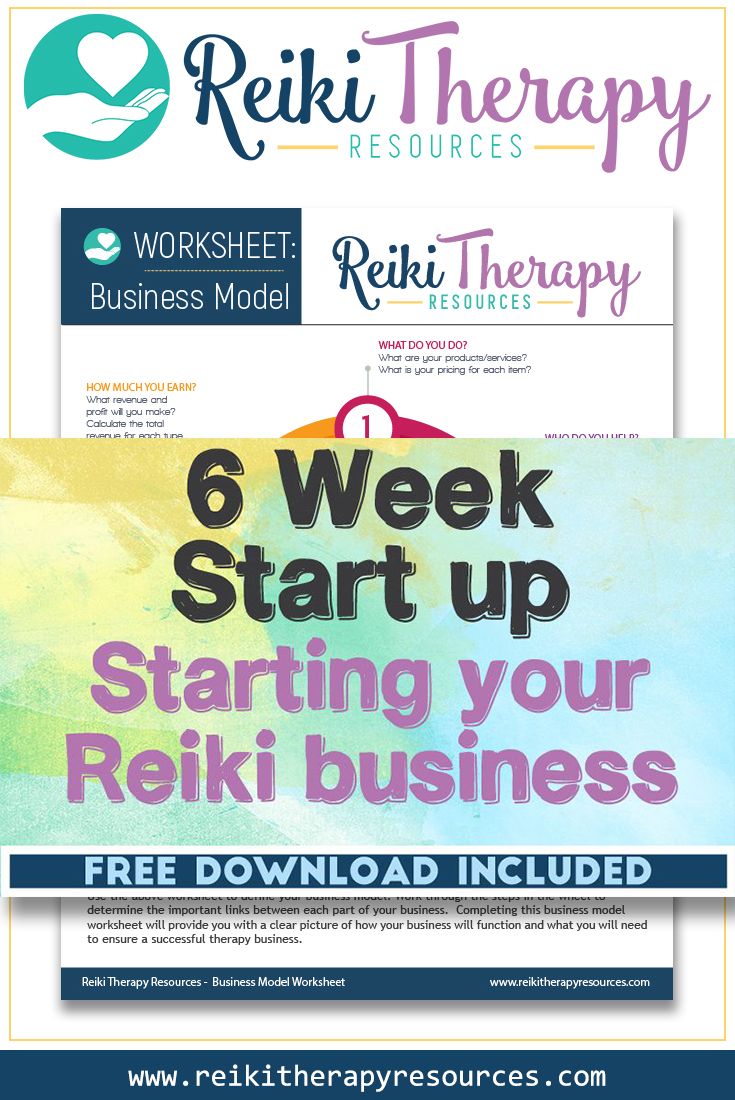 SHARE KNOWLEDGE & PASS IT ON:
If you've enjoyed this post, please share it on Facebook, Twitter, Pinterest. Thank you!