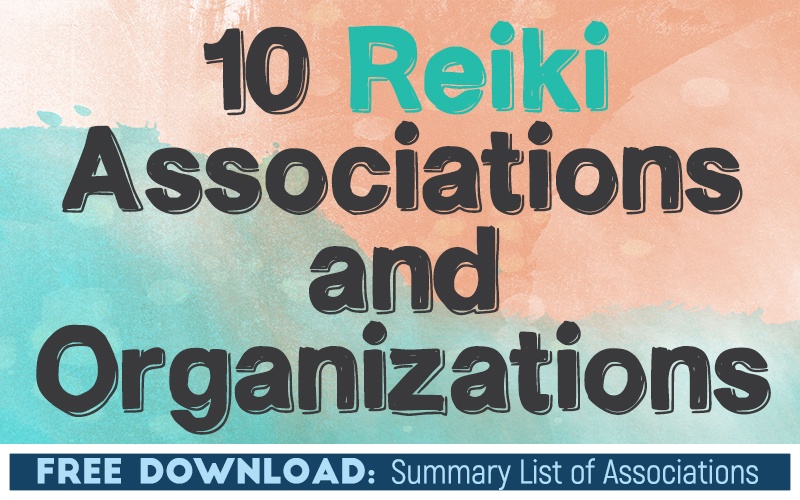 THIS POST INCLUDES:
——————————————–
1. Reiki organizations and associations
2. The benefits of joining an association
3. FREE Download: 10 Reiki Organizations and associations
REIKI ORGANIZATIONS AND ASSOCIATIONS
Most industries have associations and organizations that provide benefits to its members through networking, education, training, public advocacy, and general professional development.
Reiki Therapy Associations can benefit Reiki practitioners with these same benefits.
Below is a list of 10 association/organizations in alphabetical order. The list includes a range of international associations that provide benefits for members throughout the world.
THE BENEFITS OF JOINING AN ASSOCIATION
In case you're not sure how joining a professional association can benefit you, we've included some of the most important benefits below:
PROFESSIONAL DEVELOPMENT
Guidance on establishing a career path.
Educational requirements to become a Reiki practitioner.
Guidance on the profession's standards of practice.
Updates on development in the profession and changes in practice
Continuing education in person or online.
Provides an avenue to be involved in the direction of your profession.
May provide teaching or presentation opportunities
Ethical advice
NETWORKING
Build relationships with other Reiki practitioners.
Develop mentor and mentee relationships.
Establish working relationships for collaboration on projects.
BUSINESS BENEFITS
Free resources to establish your Reiki practice policies.
Free directory listing to advertise your Reiki practice to potential clients.
Liability insurance at a discounted rate.
PROFESSIONAL ADVOCACY
Promote and advocate Reiki practitioners working in allied health.
Awareness of Reiki and the services it offers in the community.
Volunteering opportunities for community service
SIGN UP below to receive your FREE DOWNLOAD. 
You can download a summary of 10 Reiki Organizations and associations that can help you develop your Reiki practitioner career.
You can also download an Evernote summary of the useful tips in this blog post. You can access this Evernote document here and save the note to your own Evernote account.
You can also view the Evernote document even if you do not have an Evernote account. Evernote basic accounts are FREE.
Once you enter your email address, you will receive access to the Free Reiki Associations List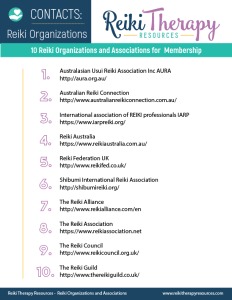 BUILD YOUR REIKI REFERENCE MATERIALS:
Pin this image to your Pinterest board.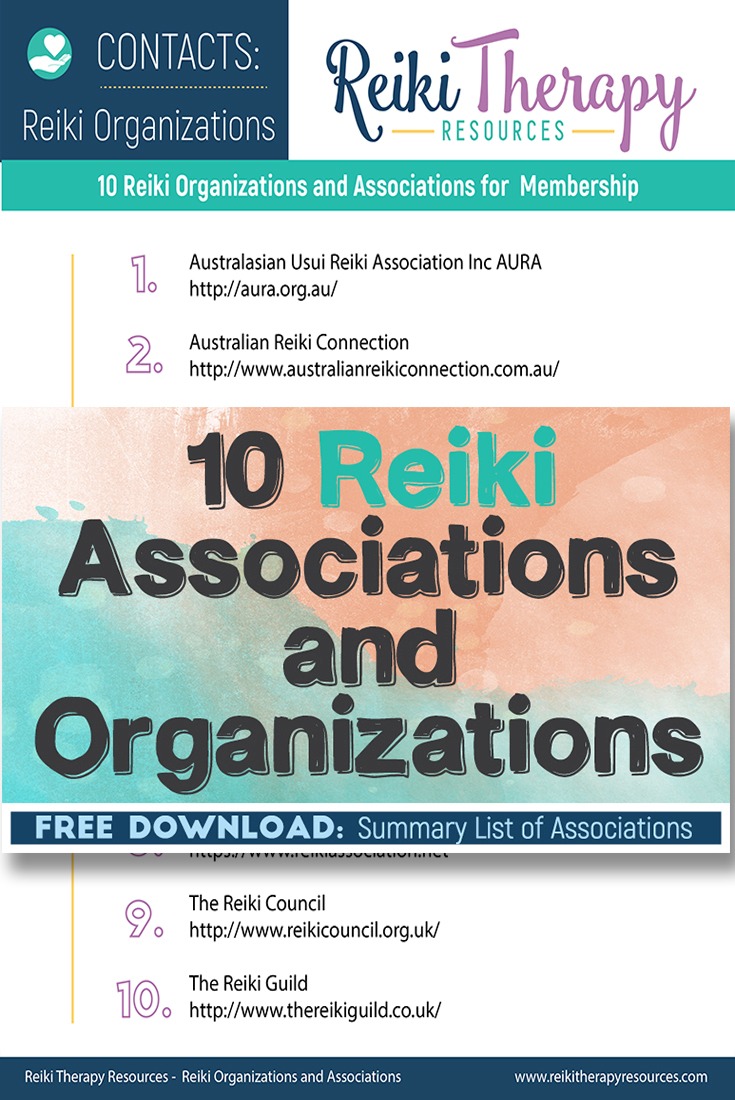 SHARE KNOWLEDGE & PASS IT ON:
If you've enjoyed this post, please share it on Facebook, Twitter, Pinterest. Thank you!