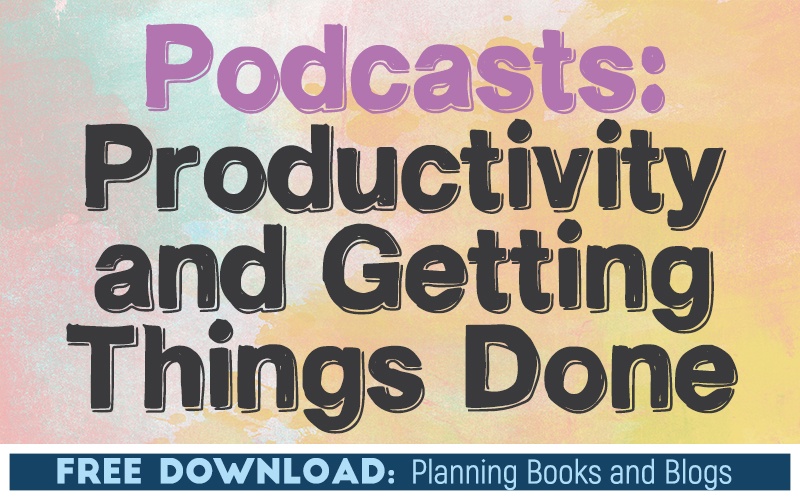 THIS POST INCLUDES:
——————————————–
1. What are Podcasts
2. Listening to Podcasts
3. 10 Productivity Podcasts
4. Download Resource Sheet of Useful Planning Books and Blogs
Podcasts have become increasingly popular in recent years with some podcasts achieving more listeners per episode than some mainstream TV programs. There is a podcast topic for almost every imaginable topic including topics that appeal to interests in business and personal life.
One topic that covers the range of both business and personal domains is the topic of productivity with a focus on getting things done (GTD). In this post, we include a list of productivity podcasts to help you increase your productivity in your Reiki business and personal life.
Some of the benefits of podcasts are:
Podcasts are a great way to fill time. Podcasts are popular for people who commute to work or long distance trips. Alternatively, they are good to listen to when exercising, gardening or doing household tasks that don't require any significant load on our attention.
Podcasts allow you to create your own mentors for your business and personal life by picking and choosing podcasts topics that benefit your personal growth
Podcasts are educational. Many educators, colleges, and universities provide free audio lectures through podcasting
Podcasts help you focus on specific areas that you want to learn about or make improvements in your life
Podcasts are portable and can be listened to anywhere. You can access them via the internet or download them to listen to later when you are offline.
Podcasts are free. Some providers offer additional content for an additional cost, however, the concept of podcasts relies on providing free content to attract an audience.
Podcasts are primarily delivered as audio only, however, some podcasters also record their podcasts on video and upload to YouTube as a secondary source of publishing their content. You can listen to podcasts through a podcasting app on your smartphone or tablet. Most podcasters also have their own website where they provide links to their podcast episodes which means you can also listen to episodes on your desktop computer.
Most people listen to podcasts while in transit or doing other activities such as housework, gardening, or exercise, so portable devices are the most popular method of listening to podcasts.
Below is a list (alphabetical order) of some of the most popular podcast apps and delivery services. Most apps are free, however some offer optional upgrades for a fee to unlock additional features:
Below is a list of 10 Productivity podcasts, along with a recommended episode from each podcast to get you started.
SIGN UP below to receive your FREE DOWNLOAD – Resource Sheet of Useful Planning Books and Blogs.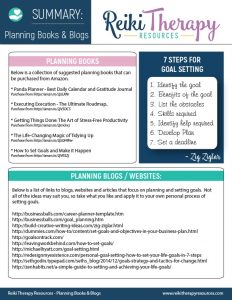 BUILD YOUR REIKI REFERENCE MATERIALS:
Pin this image to your Pinterest board.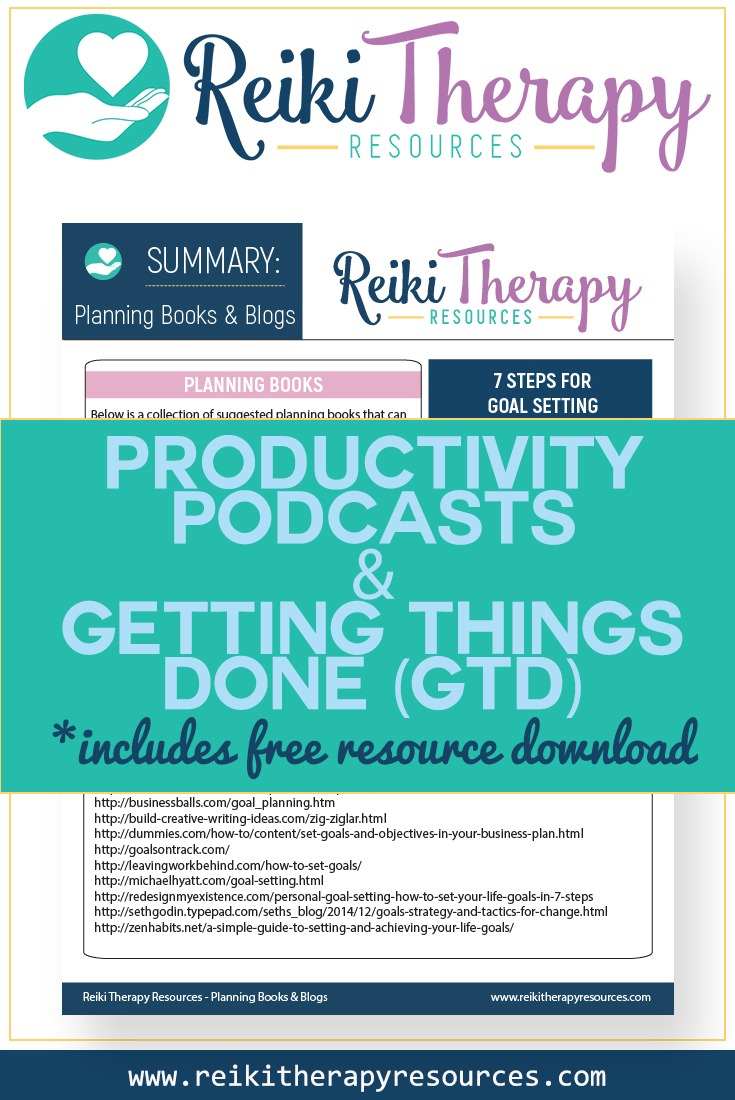 SHARE KNOWLEDGE & PASS IT ON:
If you've enjoyed this post, please share it on Facebook, Twitter, Pinterest. Thank you!