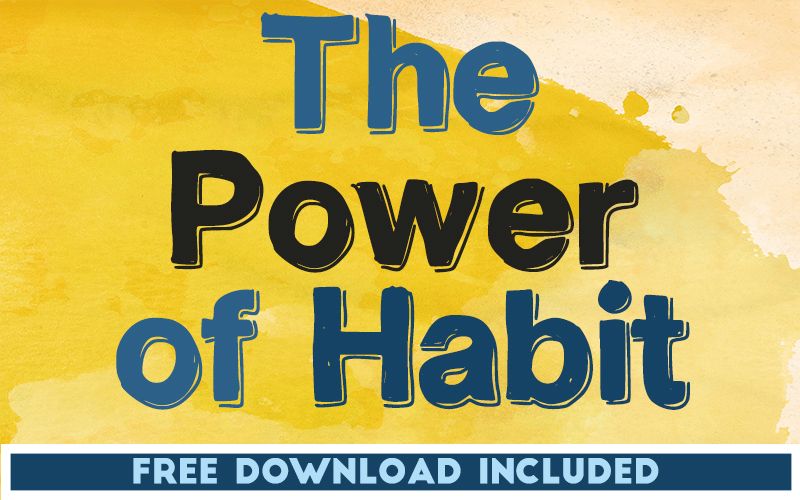 THIS POST INCLUDES:
——————————————–
1. The Power of Habit book details
2. The book review
3. FREE Download Planning Template
Author: Charles Duhigg
Date published: 2012
Page length: 418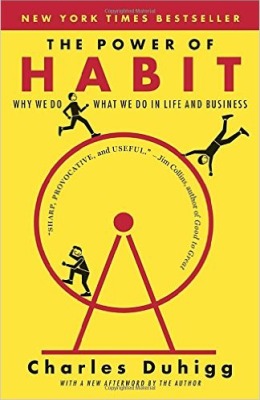 Amazon purchase link (affiliate): The Power of Habit: Why We Do What We Do in Life and Business
Goodreads link: The Power of Habit: Why We Do What We Do in Life and Business
In The Power of Habit, Charles Duhigg takes us to the thrilling edge of scientific discoveries that explain why habits exist and how they can be changed.
Distilling vast amounts of information into engrossing narratives that take us from the boardrooms of Procter & Gamble to sidelines of the NFL to the front lines of the civil rights movement, Duhigg presents a whole new understanding of human nature and its potential.
At its core, The Power of Habit contains an exhilarating argument: The key to exercising regularly, losing weight, being more productive, and achieving success is understanding how habits work. As Duhigg shows, by harnessing this new science, we can transform our businesses, our communities, and our lives.
Book Content:
PART ONE The Habits of Individuals
1. THE HABIT LOOP How Habits Work
2. THE CRAVING BRAIN How to Create New Habits
3. THE GOLDEN RULE OF HABIT CHANGE Why Transformation Occurs
PART TWO The Habits of Successful Organizations
4. KEYSTONE HABITS, OR THE BALLAD OF PAUL O'NEILL Which Habits Matter Most
5. STARBUCKS AND THE HABIT OF SUCCESS When Willpower Becomes Automatic
6. THE POWER OF A CRISIS How Leaders Create Habits Through Accident and Design
7. HOW TARGET KNOWS WHAT YOU WANT BEFORE YOU DO When Companies Predict (and Manipulate) Habits
PART THREE The Habits of Societies
8. SADDLEBACK CHURCH AND THE MONTGOMERY BUS BOYCOTT How Movements Happen
9. THE NEUROLOGY OF FREE WILL Are We Responsible for Our Habits?
A REVIEW OF THE POWER OF HABIT
The book sets itself up to give an excellent framework for habits as individuals as well as how this impacts organizations and communities. Following on from that, the Appendix and supplementary material were very useful in how to implement these ideas. The appendix: A Readers Guide to Using These Ideas, gives the reader a foundational understanding of how to break down a habit as well as how we can all identify our habit cues and rewards.
If you haven't delved into behavioral psychology before, you may not have heard the terms 'cues, responses, rewards'. The book breaks down each term with excellent examples to further explain how powerful these concepts are in our behavior.
Some cues are identified into five categories including: location, time, emotional state, people, and circumstances preceding the action.
The author also makes resources available on his website to supplement the book. All items can be downloaded except for some videos.
A Guide to Changing Habits
A Teachers Guide to using The Power of Habit in your classroom
How To Design A New Year's Resolution That Lasts
5 Tips to Keeping a New Year's resolution
A flowchart explaining How to Break A Habit
A flowchart explaining How to Create A Habit
Q & A with Charles Duhigg on The Power of Habit
How to Break Habits (VIDEO)
How the Military Uses the Science of Habits (VIDEO)
Target Knows Your Secrets (VIDEO)
You can access these resources by providing your email address and you don't need to purchase the book to access the resources.
NOTE: We previously covered another book by the same author, Charles Duhigg here: Smarter Faster Better: The Transformative Power of Real Productivity 
Purchase: If this book sounds interesting to you, it can be purchased from Amazon. You can view the contents pages and a few of the introductory chapters in the sample. Amazon purchase link: http://amzn.to/2nvbrR2
FREE DOWNLOAD: Planning Template
SIGN UP below to download the FREE Planning template to help plan your time.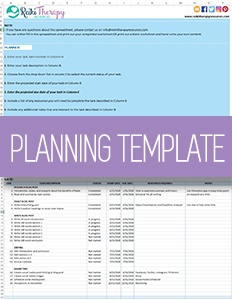 BUILD YOUR REIKI REFERENCE MATERIALS:
Pin this image to your Pinterest board.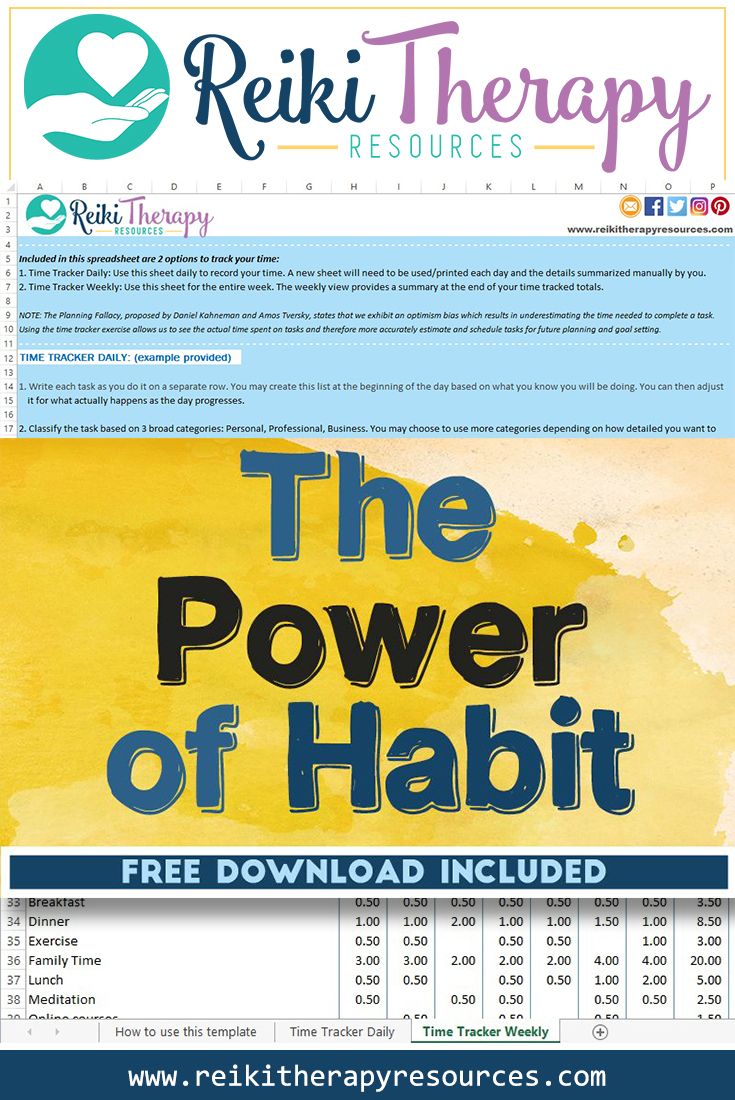 SHARE KNOWLEDGE & PASS IT ON:
If you've enjoyed this post, please share it on Facebook, Twitter, Pinterest. Thank you!