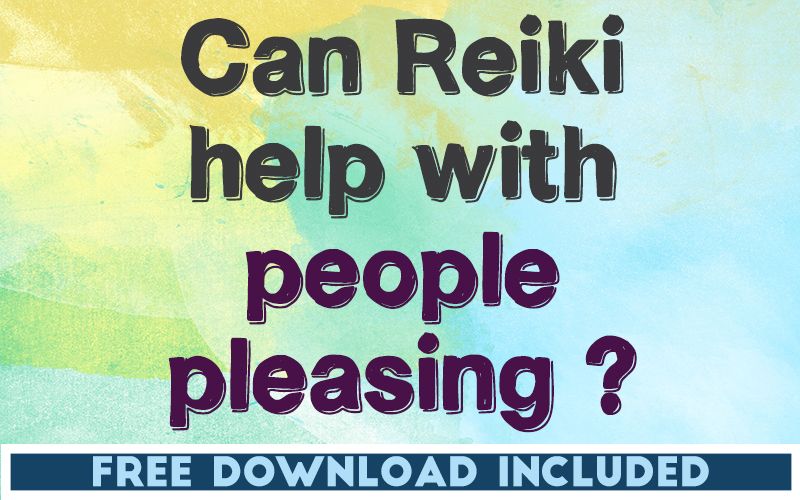 THIS POST INCLUDES:
——————————————–
1. What is people pleasing
2. Why do we seek to please people
3. How Reiki can help with people pleasing
4. Free Download Reiki Self-care Exercise
People pleasing can be defined as behavior or a thought process that seeks to please or want to please other people.
People pleasing behavior can seem selfless and being attuned to other people's needs, however, people pleasing behavior is often a toxic behavior where people may be taken advantage of.
People pleaser want everyone to be happy and will often attempt to achieve this goal at the expense of themselves and their needs.
Some examples of people pleasing behavior can include:
Saying yes when you instinctively want to say no
Changing your plans to accommodate someone else even when it's inconvenient for you
A fear of expressing your feelings to someone
Fear of expressing your needs and desires to someone
Compromising your values and beliefs to appease someone else
WHY DO WE SEEK TO PLEASE PEOPLE
People pleasing is often linked to an emotional need to be liked, loved, or approved of in some way. People pleasers seek external validation to help increase their feeling of security and self-confidence.
Some common reasons that we engage in people pleasing behavior includes:
Fear of rejection and judgment
To avoid conflict
Seek validation and acceptance
Lack of self-confidence
People pleasing behaviors often begin from childhood experiences where we learn psychological lessons on how to obtain and maintain love from other people. This is especially relevant in our relationship with our parents who establish the boundaries for what we perceive as a healthy relationship. If this relationship is disordered, it can influence the way in which we interact in future relationships.
HOW REIKI CAN HELP WITH PEOPLE PLEASING
Reiki is based on an understanding of energy exchange. When we engage in people pleasing behavior we are often directing our own energy towards someone to the exclusion of others as well as ourselves. This one way direction does not allow for energy to be rejuvenated and can result in energy depletion over time. We cannot sustain the single direction of energy for too long without other areas in our lives suffering.
Reiki can helps us to reconnect to who we are and help establish the flow of our energy in multi-directions. Reiki can help reconnect our individual mind, body, and spiritual parts. This helps strength our intuitive process when interacting with other people and can often identify to us the need to redefine toxic or troubling relationships where our energy is disrupted.
Strengthening our spiritual connection with Reiki can help us build upon our internal resources so that we can establish healthy boundaries within our relationships that will prevent a desire to revert to people pleasing behaviors.
As Reiki improves our energy resources, we can nourish our mental and spiritual fortitude to help us cope with future difficult circumstances and events.
SIGN UP below to receive your FREE DOWNLOAD. Once you enter your email address, you will receive access to the Free Reiki Self-care Exercise.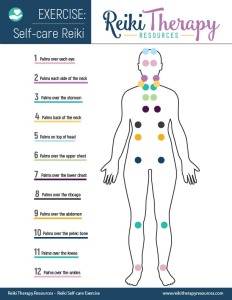 BUILD YOUR REIKI REFERENCE MATERIALS:
Pin this image to your Pinterest board.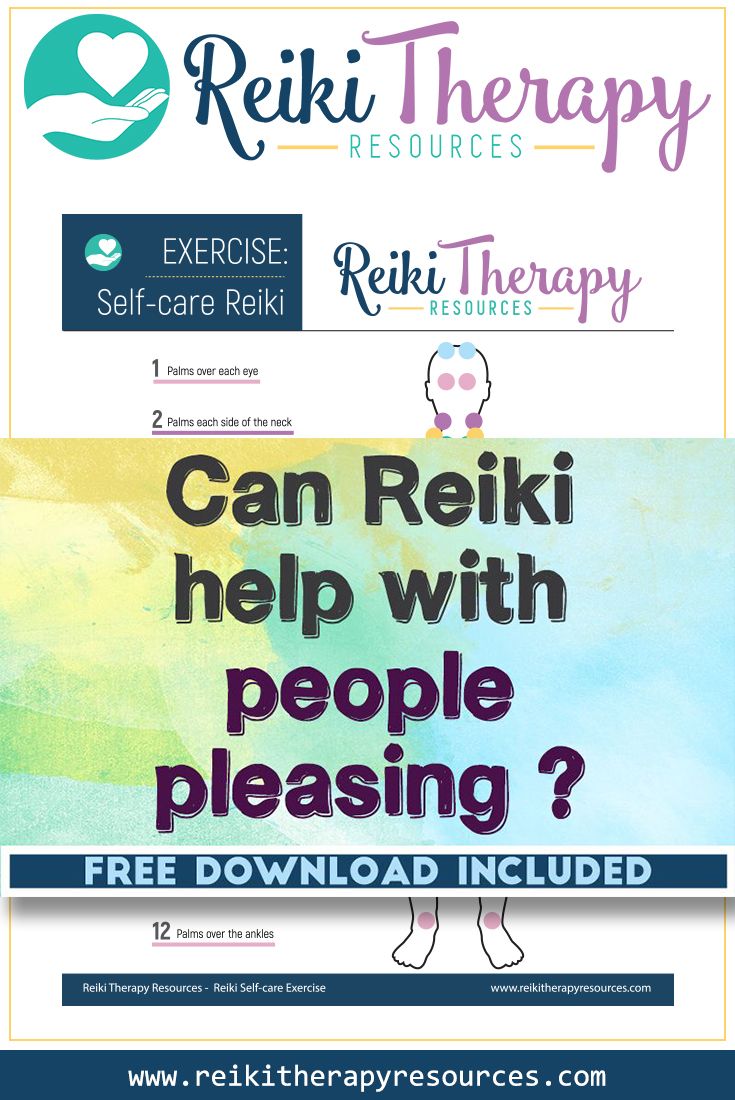 SHARE KNOWLEDGE & PASS IT ON:
If you've enjoyed this post, please share it on Facebook, Twitter, Pinterest. Thank you!