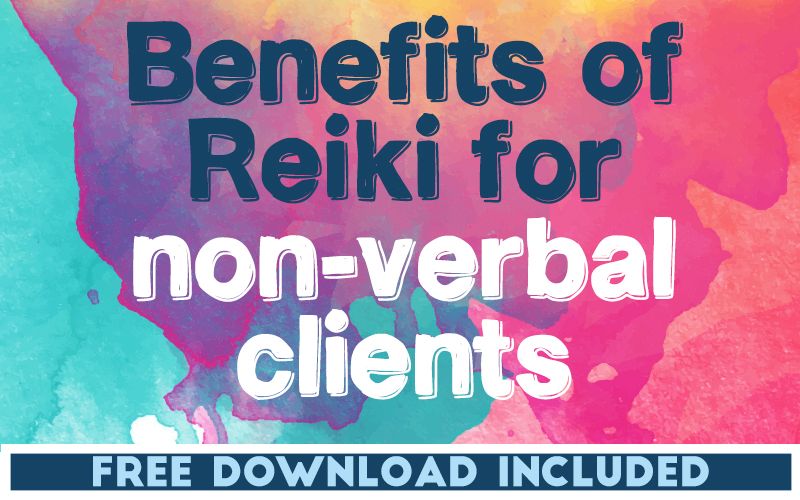 THIS POST INCLUDES:
——————————————–
1. Non-verbal clients
2. Psychological and physical issues
3. Benefits of Reiki for non-verbal clients
4. FREE DOWNLOAD Client Session Notes Template
Reiki is extended based on the process of energy and therefore does not require verbal input from the Reiki practitioner or client.
Non-verbal clients can clients who are either physically or psychologically unable to verbally communicate, as well as clients who find difficulty in verbalising their inner thoughts and emotions.
A significant benefit of Reiki is it poses as a non-threatening method in which client and Reiki practitioner can develop a therapeutic alliance in working towards overall wellness goals.
While Reiki treatment does not require talking, it is important for the Reiki practitioner to remain aware of their clients receptiveness to Reiki treatment. It is important for the Reiki practitioner to pay attention to physical cues from the client such as withdrawing from the physical space.
PSYCHOLOGICAL AND PHYSICAL ISSUES
Clients may be non-verbal due to psychological or physical issues. This can include clients who experience the following issues:
Brain dysfunction
Mutism
Developmental delay
Learning disorder
Brain injury
Speech impediment
Dementia
Stroke
Alcohol damage on brain function
Autistic Spectrum Disorder (ASD)
BENEFITS OF REIKI FOR NON-VERBAL CLIENTS
Below are some of the benefits of using Reiki for non-verbal clients:
Aids in building a therapeutic alliance
Use of symbolism
Useful for clients who have issues that impedes speech
Explores other sensory experiences such as sound, touch, smell and visual
Less focus on cognitive insight through discussion
Builds on focused non-verbal mindfulness
Allows for noise limited activities
Encourages connection with physical sensations
Available for young children who haven't developed language skills
Encourages visual problem solving through imagery and symbolism
Presents as a non-threatening approach to exploring emotions
Relaxation strategy to reduce hyper-arousal
Builds connection and social skills
Helps foster focused attention on a task
Explore self and identity through focused attention
SIGN UP below to receive your FREE DOWNLOAD. Once you enter your email address, you will receive access to the Free Client Session Notes Template.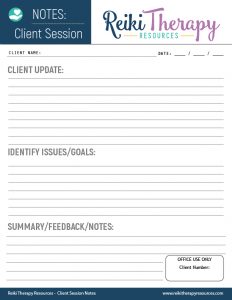 BUILD YOUR REIKI REFERENCE MATERIALS:
Pin this image to your Pinterest board.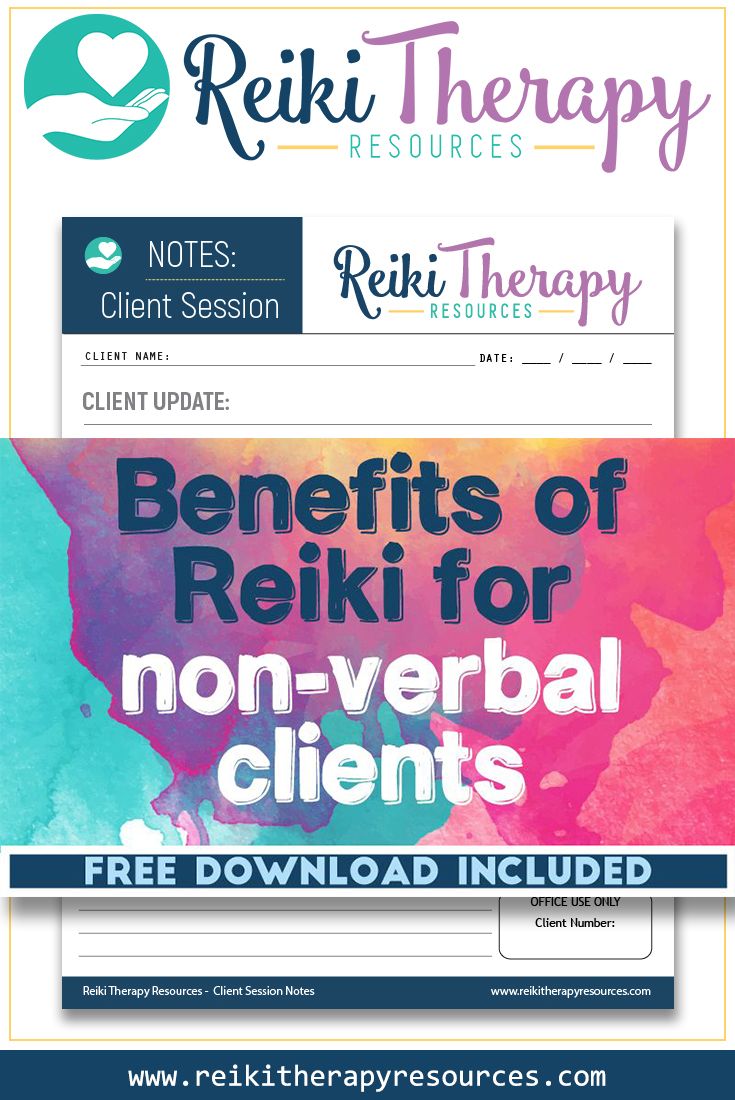 SHARE KNOWLEDGE & PASS IT ON:
If you've enjoyed this post, please share it on Facebook, Twitter, Pinterest. Thank you!