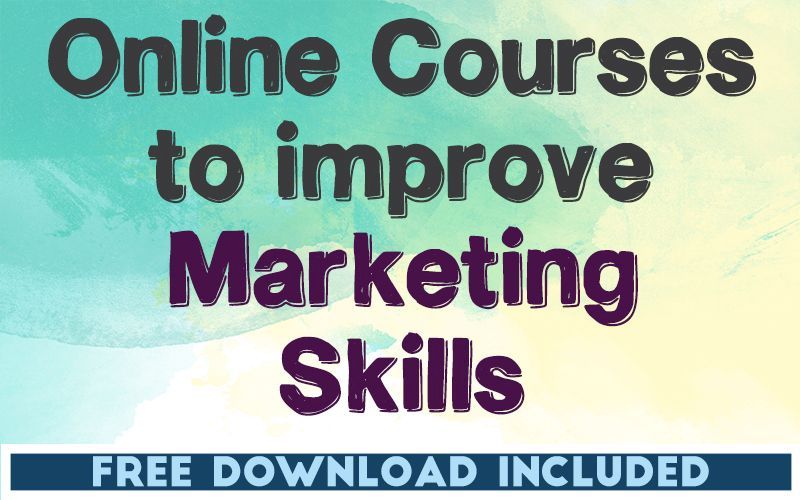 THIS POST INCLUDES:
——————————————–
1. What is marketing
2. Why learn about marketing
3. 10 Online Marketing Courses
4. Free Download Marketing Strategy Worksheet
Marketing as a Reiki practitioner means ensuring your Reiki practice is promoted with a message that aligns with your business philosophy and personal message to attract clients that you want to work with.
Marketing primarily involves communicating directly with potential clients, however, it can also entail the following parts of an overall marketing strategy:
Researching content that is relevant to your service
Researching ideal clients you wish to market to
Creating products and services to suit your client
Finding marketing channels to communicate to clients
Creating a marketing message about your Reiki business
Managing your brand and how it is represented in the public
Marketing can most often be described by the 4P's:
Product/Service – what you offer your clients
Price – what are the prices you offer for your services
Promotion – the strategies you use to communicate to clients
Place – how you deliver products and services to your clients
Marketing encapsulates everything we do to ensure potential clients learn about our Reiki practice.
WHY LEARN ABOUT MARKETING
Marketing is one of the most important aspects of your business to help you find new clients to help.
Developing an effective marketing strategy provides you with an opportunity to review some of the important business aspects of your Reiki practice including the products and services that you want to offer to your clients.
Marketing helps you learn what your potential client is looking for when they seek Reiki treatments. A marketing strategy can help you implement a plan to find and work with your ideal clients.
Your role as a Reiki business owner is integral in determining the important parts of your marketing strategy, including:
Your audience/clients
Your message
Ethical marketing
To learn about marketing has never been easier with the increasing popularity of online courses.
The marketing course you choose should provide information about both offline and online marketing techniques. You should also learn about direct and indirect marketing techniques. Direct marketing includes advertisements and indirect marketing techniques include building your overall brand in your Reiki practice.
You can learn about marketing using methods that suit your own learning style whether that be through video, audio, or written content.
10 ONLINE MARKETING COURSES
​The courses listed below are FREE, however, some offer a paid option to purchase a certificate.
SIGN UP below to receive your FREE DOWNLOAD. Once you enter your email address, you will receive access to the Free Marketing Strategy Worksheet.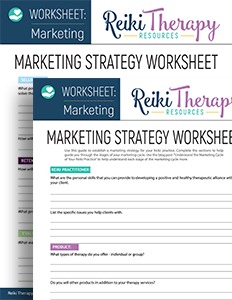 BUILD YOUR REIKI REFERENCE MATERIALS:
Pin this image to your Pinterest board.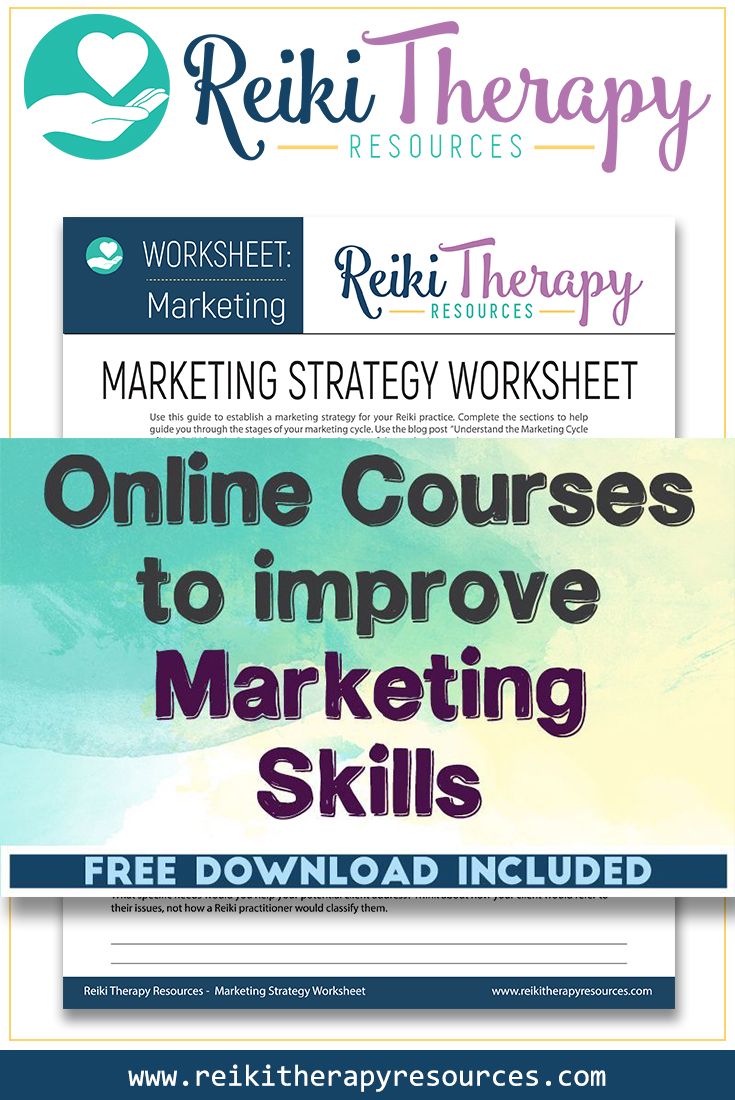 SHARE KNOWLEDGE & PASS IT ON:
If you've enjoyed this post, please share it on Facebook, Twitter, Pinterest. Thank you!