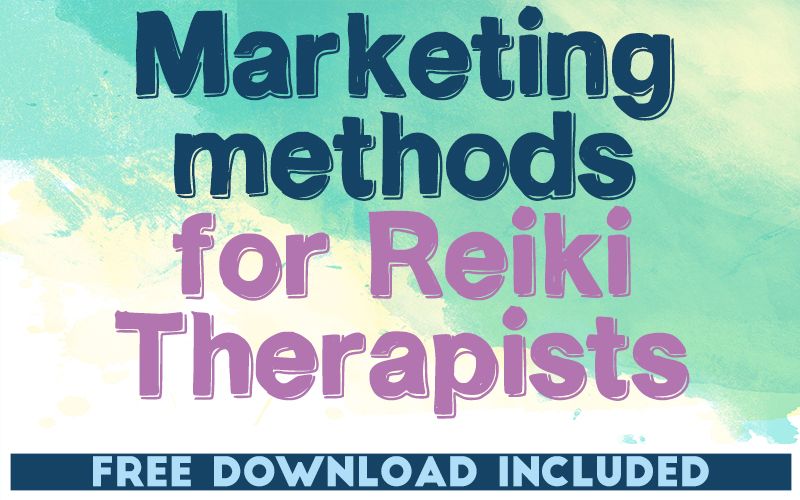 THIS POST INCLUDES:
——————————————–
1. Why learn marketing
2. Ethical marketing
3. What is an elevator pitch
4. Marketing methods to use
5. Free Download Marketing Strategy Worksheet
As a sole Reiki practitioner in private practice, you are responsible for finding clients. To do that you need to learn how to market your Reiki business so that new clients can find you.
As a small business owner, you are in the position to develop the marketing message that you wish to convey to your potential clients. This marketing message should describes what your Reiki practice is about and how your services can help clients.
As a business owner you can determine the most integral parts of your marketing strategy, including:
Who your clients are
Your message as a Reiki practitioner
Ethical marketing
Developing your own marketing strategy will influence how you execute your marketing plan to get effective results for your efforts.
​
As a Reiki practitioner you will find many clients often experience personal vulnerabilities when they are seeking Reiki treatments. Consequently, it is important that your marketing message about your Reiki practice is created ethically to protect your clients and their vulnerability.
It is important to be sensitive to your client's needs and avoid using marketing language that may emotionally manipulate or influence a client based on exploiting any personal vulnerabilities. Your marketing message should be clear and avoid unrealistic promises or guarantees.
If you belong to an association as part of your Reiki profession, you should check any ethical requirements advised by the association to help develop your marketing materials and ensure that your marketing content is compliant.
WHAT IS AN ELEVATOR PITCH
In the marketing industry there is a marketing concept called an elevator pitch. This refers to how you would describe your business in the same amount of time it takes for an average elevator ride. At the end of the elevator ride, a listener should understand exactly what your business does.
To develop marketing materials for your Reiki practice, it is useful to create your elevator pitch. This marketing statement is something you can then use in your advertising or in networking opportunities.
People have limited time and attention span, therefore, creating a succinct marketing pitch can help deliver memorable information about your Reiki practice that people will easily recall if they want to use the services that you offer.
Below are useful tips on creating an elevator pitch about your Reiki practice:
Make it easy to repeat to someone in 15-30 seconds
State who you are – eg. I am a Reiki practitioner with 6 years experience…
What do you do – eg. I help couples achieve balance and harmony in their lives.
Give an example of what you do – I recently ran a group for couples who wanted to connect using the practices of Reiki and mindfulness.
Using the above examples, your summary statement might be:
I'm a Reiki pracitioner and have been working with couples for the past 6 years. My practice focuses on achieving balance and harmony in relationships. I regularly run group sessions for couples which has been extremely rewarding for all parties.
This elevator pitch explains:
Who you are
What you do
A recent example of your services
There is no exact formula to create an elevator pitch. Your elevator pitch may also develop over time as you become more aligned with specific clients in your practice. Your elevator pitch should be created based on the way you speak so that listeners connect with your personal message.
Below is a list of some common and effective marketing methods available to Reiki practitioners:
NETWORKING
With other Reiki practitioners
Reiki practitioner directories
Through professional programs
With allied health professionals
With local businesses
Local media – print, radio, TV
Community organizations
ADVERTISING
Social Media
Google Adwords
Traditional media – tv, radio, print
Reiki practitioner directories
EDUCATOR
Local events
Public speaking
Community events
Media appearances
Publishing website content
Publishing content for others
To learn more about marketing and how to use marketing within your Reiki practice, you can read some of our previous posts listed below:
SIGN UP below to receive your FREE DOWNLOAD Marketing Cycle Worksheet.
Once you enter your email address, you will receive access to the Free Marketing Cycle Worksheet.
Use the worksheet guide to establish a marketing strategy for your Reiki practice. Complete the sections to help guide you through the stages of your marketing cycle. Use this blog post to help understand each stage of the marketing cycle process.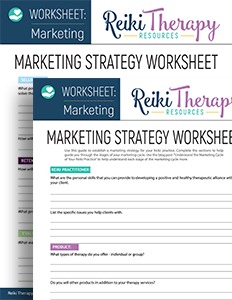 BUILD YOUR REIKI REFERENCE MATERIALS:
Pin this image to your Pinterest board.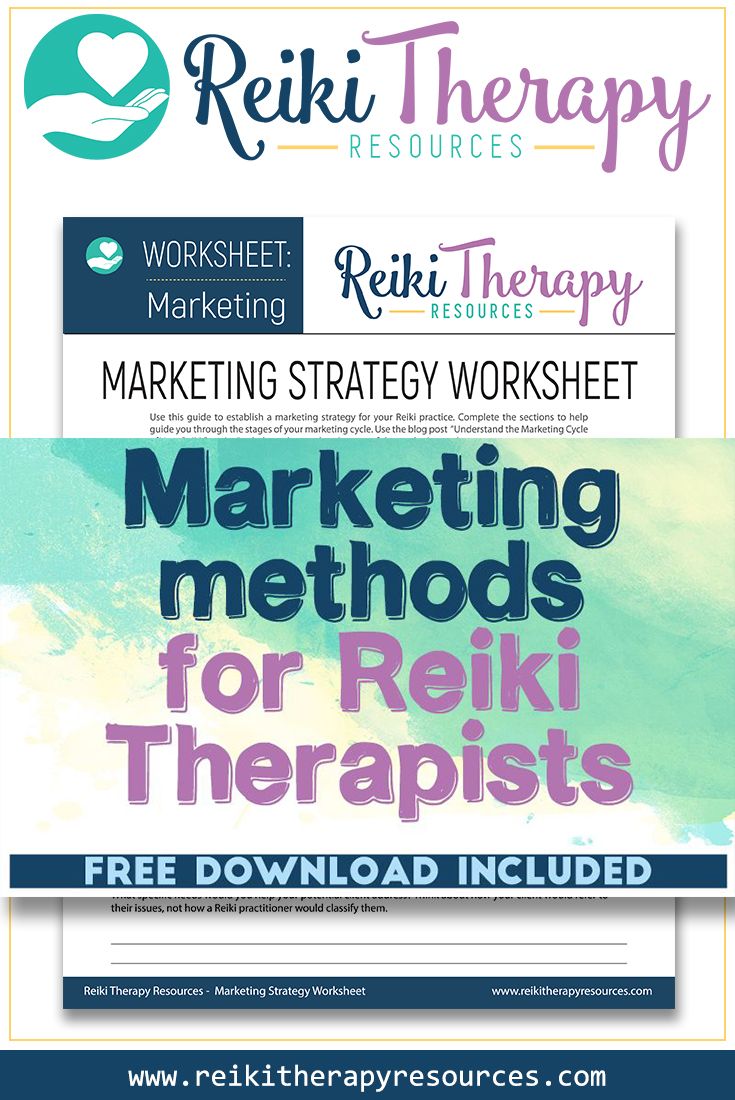 SHARE KNOWLEDGE & PASS IT ON:
If you've enjoyed this post, please share it on Facebook, Twitter, Pinterest. Thank you!