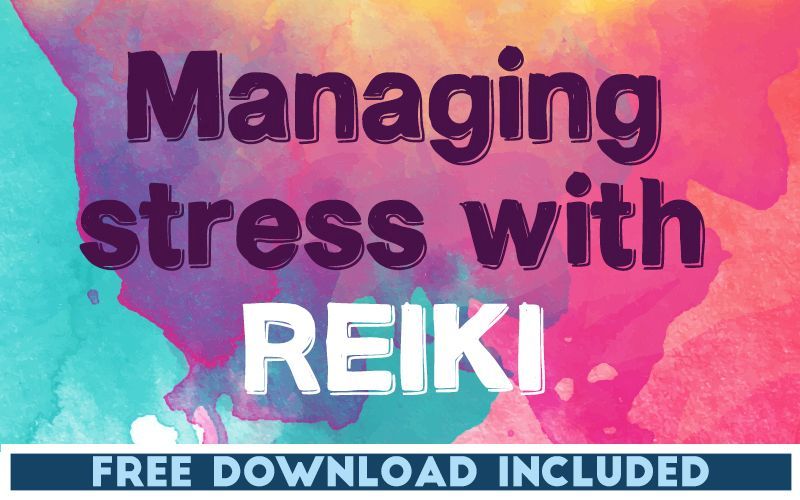 THIS POST INCLUDES:
——————————————–
1. What is stress
2. How Reiki helps reduce stress
3. What the science says about Reiki reducing stress
4. Free Download Reiki Self-care Exercise
Stress is something that we all experience. Stress is mostly viewed as a negative experience, however, it can also have positive effects in our lives through motivating behavioral change. For the purposes of this article, we're looking at the negative impact of stress.
For many people stress can often be a short lived experience. We may feel stressed after a difficult day at work, or feel stress from financial issues, or we may be experiencing stress while dealing with a parenting issue. These situations may be short in duration, however, the cumulative effect of these short experiences can add up to a negative effect in our body.
Additionally, we may also experience stress from an incident over a longer period of time. This might occur due to grief over a loved one, or trauma experienced throughout childhood. These experiences bury deep within our psyche and often change the way in which we view other experiences in our life.
Regardless of the experience of short term or long term stress, the impact on the body and mind can be detrimental.
In a stressful situation, we can try to eliminate the stressor or remove ourselves from the stressful situation. Unfortunately, we can't always do this and therefore we remain entrenched in the stressful experience. In these situations, we are then forced to manage stress and this is where the power of Reiki can be beneficial.
​
HOW REIKI HELPS REDUCE STRESS
Reiki refers to the universal energy that flows through us. When this energy force is disturbed, it manifests in a number of ways, including stress. To rectify the imbalance of the effects of stress in our lives, it is helpful to use Reiki.
The most beneficial aspect of Reiki in managing stress is that it develops an awareness in us to pause and reflect on the impact of stress in our lives. By paying attention to the various physical and mental effects of stress, we can then begin to initiate change to our lives. Inviting Reiki into our lives provides a space for us to reflect and become aware of stress in our lives.
Some of the most common benefits of receiving Reiki in managing stress includes:
Reduce muscle tension
Reduce stomach upset
Improve sleep
Improve concentration and mental clarity
Reduce worry
Reduce anxiety
Improve mindfulness
Improve general wellbeing
Increase relaxation to reduce flight or fight
​
WHAT THE SCIENCE SAYS ABOUT REIKI REDUCING STRESS
Reiki is offered in a variety of medical settings including hospitals, hospice, and private medical practice. For those who receive Reiki treatment, they report relief of symptoms from both physical and mental health issues.
Research indicates that Reiki is most helpful in the reducing stress, anxiety and depression. Reiki can also help with alleviating chronic pain which can also impact stress, anxiety, and depression. 
SIGN UP below to receive your FREE DOWNLOAD. Once you enter your email address, you will receive access to the Free Reiki Self-care Exercise.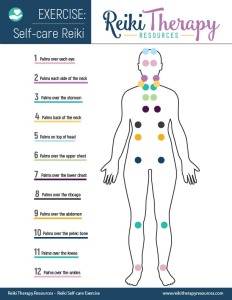 BUILD YOUR REIKI REFERENCE MATERIALS:
Pin this image to your Pinterest board.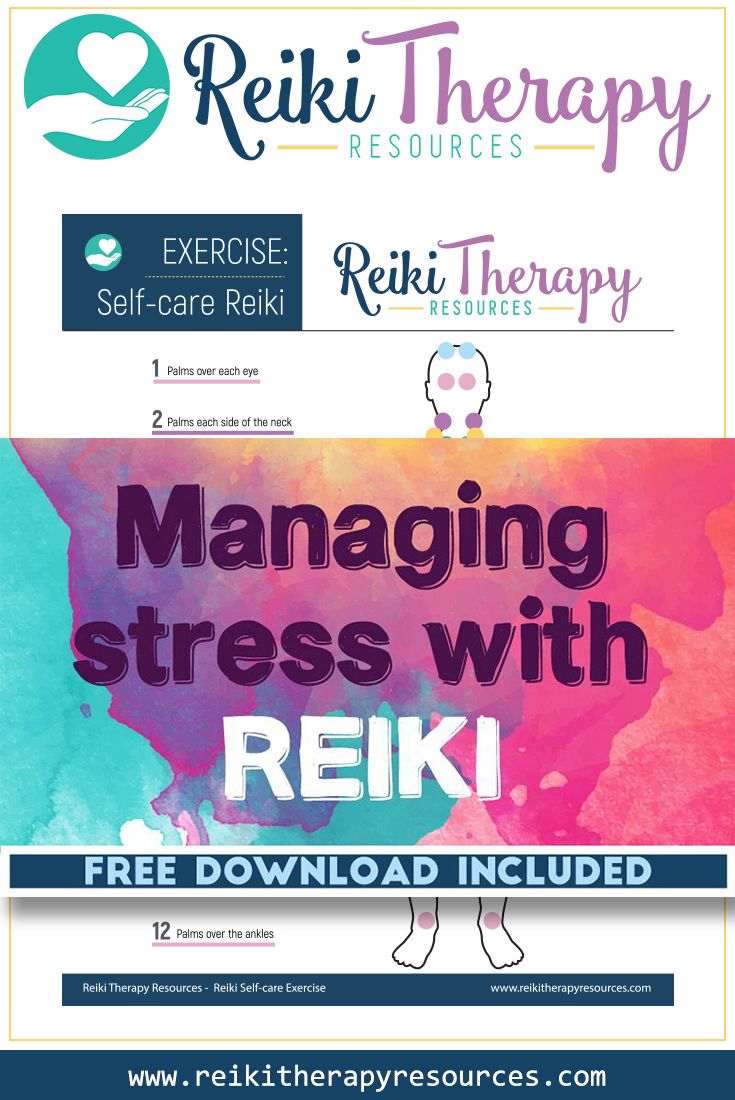 SHARE KNOWLEDGE & PASS IT ON:
If you've enjoyed this post, please share it on Facebook, Twitter, Pinterest. Thank you!