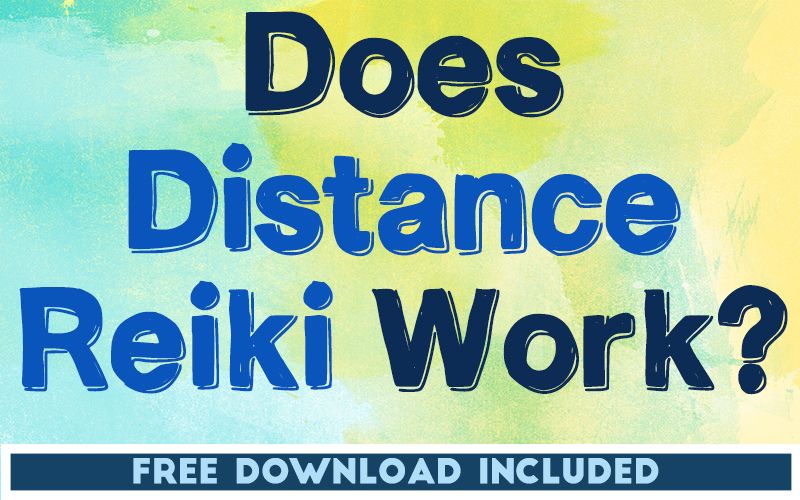 THIS POST INCLUDES:
——————————————–
1. What is distance Reiki?
2. Providing distance Reiki sessions
3. Marketing distance Reiki sessions
4. Free Download Common Types of Reiki Guide
One of the symbols you will learn in Reiki is called Hon Sha Ze Sho Nen. The symbol is pictured below:

This symbol refers to 'having no present, past or future'. Symbolically it is used as a way of working with clients as they have existed in the past, as they exist in the present, and as they will exist in the future.
Practically it is also used when using Reiki over a physical distance. This means that you can provide Reiki without being physically present with a client.
Before providing Reiki by distance, you should seek permission from your client. Some practitioners will request that their client set aside time for a distance appointment whereby you provide Reiki and at the same time, the client will lay down or sit comfortably while you perform the Reiki session by distance.
The reason that some practitioners don't set a specific time aside, is that Reiki energy is always around us. It is not a matter of Reiki energy only being available at 2pm on a Friday for 20 minutes. As Reiki energy is available, then the invoking of symbols throughout a Reiki session will not be affected by time.
Alternatively, other practitioners prefer that their client makes themselves available at a specific time for a distance Reiki session. They request this with the goal of helping their client activate a sense of calm and relaxation for the session to obtain the maximum benefits of the session. There is no doubt that in-person sessions are beneficial because the sessions allow for the client to engage in self-care where they can lay down or sit quietly and not be distracted by the stresses and activities that daily life requires. This self-care provides an ancillary benefit that can be coupled with the Reiki benefits that are provided.
Ultimately, it is up to the practitioner to set their guidelines for treatment. If you are a new Reiki practitioner and do not hold a set view on whether to set specific appointment times or not for your distance Reiki sessions, you may want to try both approaches. You could then ask your clients for feedback on any sensations or experiences they had during the session.
One situation where setting appointment times may be difficult is if you are offering Reiki sessions to clients in vastly different time zones. In that case, you may want to set a general date and avoid setting a specific time zone so you or your client don't have to be awake at late hours.
Distance Reiki can also have other benefits for the client who can choose where to be during their distance Reiki session. Your client may feel most comfortable at home in their surroundings or they may want to visit a place that is special to them such as a park or beach where they can feel connected with nature while receiving Reiki.
Distance Reiki can be beneficial as it provides the client some control over the environment in which they receive Reiki.
PROVIDING DISTANCE REIKI SESSIONS
If you want to provide distance reiki sessions in your practice, there are a few things to consider which we've detailed below:
ADMINISTRATION
Booking system – you will need to set up a way for your clients to book a session with you. You may want to use a booking plugin on your website, or provide your clients with the ability to book a session with you via email or social media.
Payment system – as your client won't be paying in person, you will need to provide a way to collect payment from your client. Once the appointment is booked, you should request payment from your client. Some of the ways you can do this include PayPal, Stripe, direct bank transfer, or any other form of electronic transfer. As a courtesy to your client, it's best practice to charge no more than 24-48 hours before their session date. This will help them feel like you are not holding their money for too long without providing the service. If there are issues with the payment being processed and no payment is received before the session begins, you should take caution and reschedule the session until payment is made.
Client communication – before the session, you will want to communicate with your client to determine if they have any specific areas in their life that they want to focus on in their Reiki session. You can obtain this information either through a free-form email request or from your client using a client intake form where they can identify specific issues on the form. Some practitioners require a photo of the client to connect with the client. Engaging in communication with your client before and after the session will provide them with a sense that you value client care as part of your Reiki practice.
REIKI SESSION
When communicating with your client before the session, you should provide specific details on whether you want your client to prepare for their Reiki session. This might include instructions on finding a quiet space without distractions where they can sit or lie down.
You can provide instructions for them to begin the session well hydrated. You may also want to suggest they engage in some 4-7-8 breathing to invite a relaxed and calm feeling before the session begins.
You may also want to provide your client with an intention that they can repeat in their mind. This can be something based on the 5 principles which are:
Today I will not worry
Today I will not be angry
Today I will work honestly
Today I will be grateful
Today I will be kind to all living things
Alternatively, you can provide an intention that welcomes Reiki and the life energy that provides health and wellbeing to all.
You can also remind them to stay hydrated after the session is complete.
After the session, you may want to follow up with any issues your client experienced during the session. You can send an email to your client identifying any specific areas that became obvious to you through the session as you were providing Reiki.
MARKETING DISTANCE REIKI SESSIONS
Providing Reiki by distance can open up your client list to people who live around the world. Before opening up your client bookings, make sure your insurance will cover you for any sessions outside of your Reiki room.
Marketing to clients around the world means you can expand any advertising on social media to include other countries or even regional locations just outside of your hometown.
Providing distance Reiki sessions is an answer to a problem that many remote clients experience. People who live in regional areas or small towns often don't have access to specialist services such as Reiki. Providing Reiki distance sessions enables you to provide a service that some people may not be able to access otherwise.
For advertisements you create, be sure to include the benefits of distance Reiki, including some of the below:
Accessibility for clients in remote areas
Preference of location by the client who might want to experience Reiki in nature
Cost savings for the client who does not need to travel to a practitioner's office
Ownership of location for those who experience social anxiety
Healing sessions for those who are sick and cannot travel outside of their home or hospital
All marketing should attempt to convey the message that your services can help your potential client. By addressing the benefits of distance Reiki in your marketing materials, potential clients can feel confident that distance Reiki can help them.
SIGN UP below to receive your FREE DOWNLOAD. Once you enter your email address, you will receive access to the Free Summary Guide Types of Reiki.
BUILD YOUR REIKI REFERENCE MATERIALS:
Pin this image to your Pinterest board.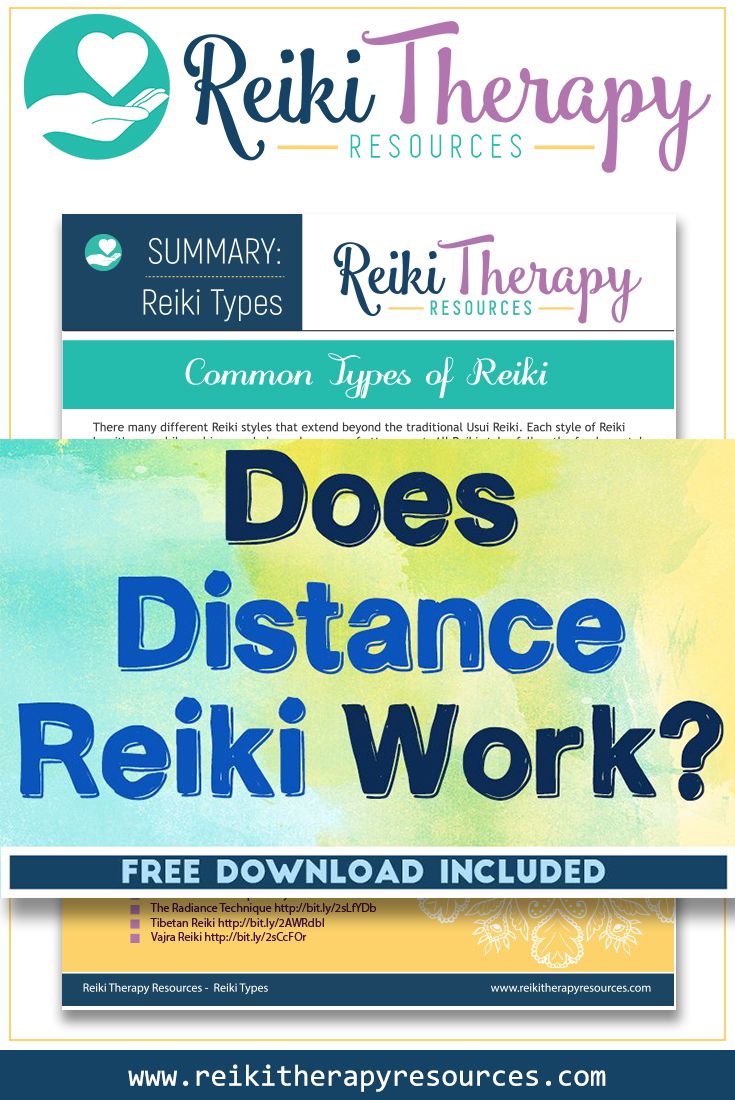 SHARE KNOWLEDGE & PASS IT ON:
If you've enjoyed this post, please share it on Facebook, Twitter, Pinterest. Thank you!