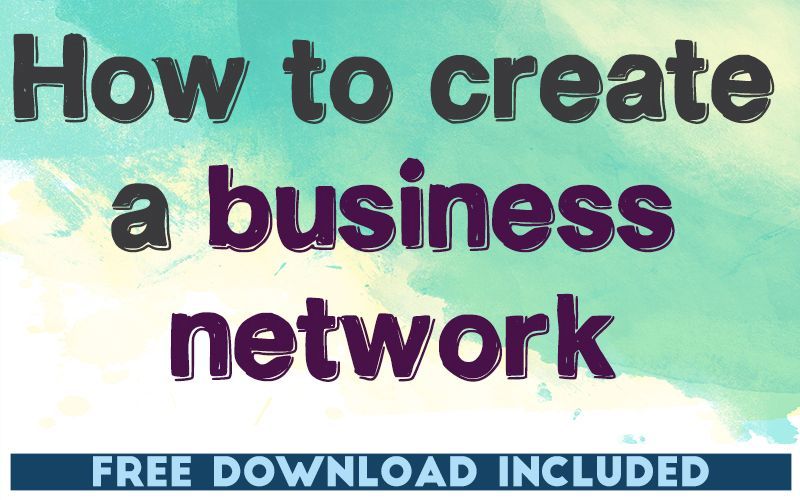 THIS POST INCLUDES:
——————————————–
1. What is a business network
2. Your business network
3. Connecting with your business network
4. FREE DOWNLOAD Business Checklist
WHAT IS A BUSINESS NETWORK
All businesses function within a network of other people, businesses, and organizations, with a view to providing a mutual benefit. These benefits can be based on operational functions or strategic functions.
Operational functions involve networks that help your business operate and provide services to your clients. These can include peers, mentors, and clients.
Strategic networks refer to the parts of your Reiki business that relate to development and growth of your skills and business services.
Operational networks are viewed as the day to day function of your business, whereas strategic networks focus on the overall view of your business and how it can grow into the future.
​
It is important that you understand who is in your business network to help you develop better planning and marketing strategies. To understand who is in your business network, take a piece of paper (or document) and list all of the people you had contact with over the past 3 months with regard to your business.
You don't need to list all of the individual people, but instead write down the main categories. For example:
Clients
Referral sources
Professional Associations
Colleagues
Mentors
Social Media Groups
Communications – phones, internet, website host
Financial – Accountant, Banks
You should also add any categories of people that you have contact with less regularly (eg. Annual contact)
Once you have created your network list, you can categorize them based on Operational and Strategic functions. Some groups may overlap. Below is a suggested breakdown of how your network might look:
OPERATIONAL
Clients
Referral Sources
Professional Associations
Colleagues
Mentors
Communications
Financial
Social Media
STRATEGIC
Professional Associations
Referrals
Colleagues
Mentors
Communications
Financial
Conferences/Events
Social Media
CONNECTING WITH YOUR NETWORK
Once you've established your network list, think about the categories that you might want to develop further in your Reiki practice. Examples include:
Increase client list
Increase referrals from other professional sources
Create professional development list
Business administrative networks are also important for your Reiki practice. Some examples of areas to review include:
Do you have an Accountant?
Who do you contact to assist with data breaches or hardware problems?
Who do you contact if your website or payment system stops operating?
Initially you should create a database of contacts that represent your business network. You should then regularly review your contact list and engage with anyone on your list to strengthen your network.
Most of your administrative networks that involve communications and financial contacts can be established once and remain in place. Other strategic networks for developing client work may require more attention.
This could be seeking referrals or conducting a workshop with a colleague. You could also engage in social media networks and offer your services as an authority in your specialty. Using your networks allows you to personalize your contact and engage in activities that are mutually beneficial.
When developing your networks ensure you have the below information readily available:
Business cards
Referral letter template
Elevator pitch that explains your business and the services that you provide
The focus of networking is to build relationships and this might create immediate or long term results.
SIGN UP below to receive your FREE DOWNLOAD. Once you enter your email address, you will receive access to the Free Reiki Business Checklist.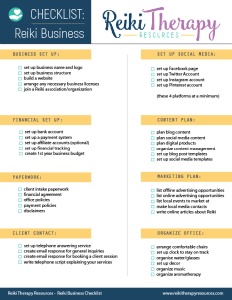 BUILD YOUR REIKI REFERENCE MATERIALS:
Pin this image to your Pinterest board.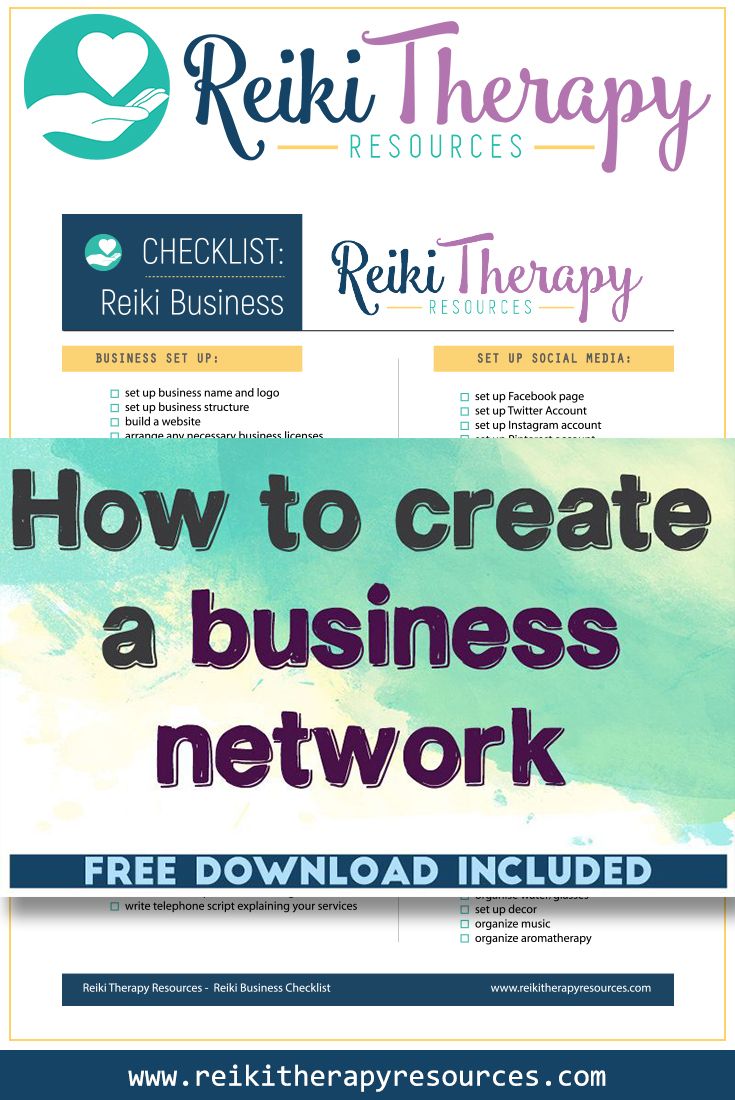 SHARE KNOWLEDGE & PASS IT ON:
If you've enjoyed this post, please share it on Facebook, Twitter, Pinterest. Thank you!