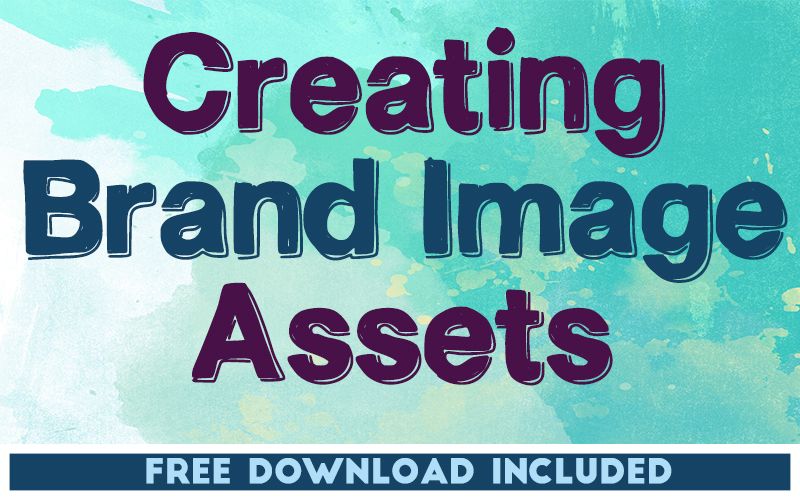 THIS POST INCLUDES:
——————————————–
1. What are Brand Images
2. Benefits of Branding your Business
3. Brand Images for your Reiki Business
4. Types of Brand Images
5. Free Download Social Media Image Size Guide
Brand images are the images that help marketing your Reiki practice. Your brand consists of your logo, tagline, fonts, colors, and style. The images you use in your brand incorporate how these components are used to represent your Reiki practice.
Most of us can recognize branding from Nike, Coca-Cola, Amazon, and other large companies as these companies consistently brand their business using the same images and style in their marketing.
Once you create the style of how your brand is represented, you then use this style in all of your images so that your Reiki practice is visually consistent and recognizable.
BENEFITS OF BRANDING YOUR BUSINESS
When building your Reiki practice, a visually consistent image for your business brand is an important consideration to help potential clients identify your business. Your business image represents your Reiki practice and how you want to present it to your potential clients.
Using images to establish your business brand can help in many ways including:
Presenting your practice as professional
Creating a unique identity for your business amongst other competitors
Conveying your business identity visually
Building loyalty and trust
Expressing your business values
Building a memorable presence of your business across multiple platforms
BRAND IMAGES FOR YOUR REIKI BUSINESS
The type of brand images that you should create for your business will depend on the services and products that you offer and how you wish to market your business to potential clients. If you focus on operating and advertising in your local community, then you may only require items such as business cards, letterheads, and office signs.
However, if you operate and advertise on the internet, then your brand images should include website images as well as images for social media and online advertising.
Below is a list of some of the common images you may need for your Reiki practice to use in both local and online domains:
OFFLINE:
Logo
Letterhead
Business card
Brochures
Labels
Promotional products – pens, mugs, bags, stickers etc
Flyers, leaflets
Invoices
Signage – office, car
Stamps
Workshop materials
ONLINE:
Website images
Logo
Headers
Blog featured images
Favicon
Icons
Social media
Profile images
Headers
Covers
Thumbnails
Templates
Video overlays
Image overlays
Watermarks
Documents
Letterheads – headers, footers
Ebook style guide
Newsletter style – headers, footers
Ecourse images and documents
Below are some examples of branding images from Reiki Therapy Resources that show how a cohesive set of brand images can be used in various ways.
Website Logo

Facebook Header
Twitter Header
Ebook, Document, Workbook, PDF handout header
Favicon
Facebook profile
Twitter profile
Instagram profile
Pinterest profile

Email Signature
Letterhead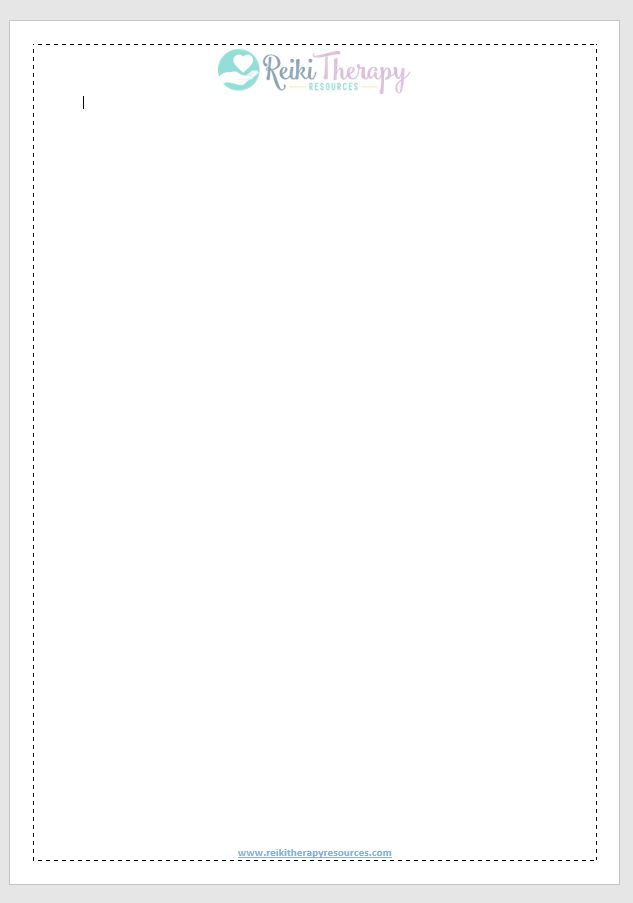 Social Media image templates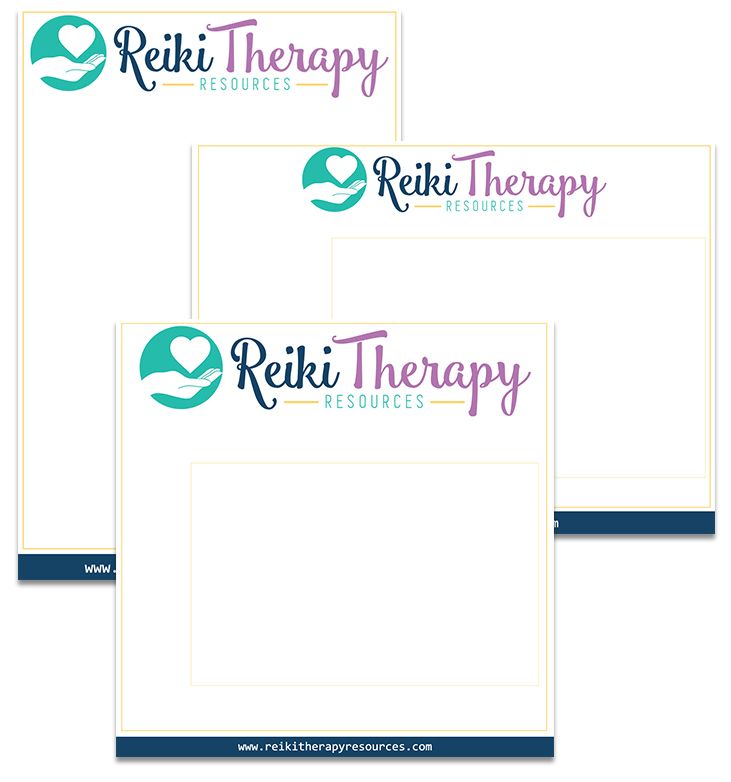 SIGN UP below to receive your FREE DOWNLOAD. Once you enter your email address, you will receive access to the Free Social Media Image Size Guide.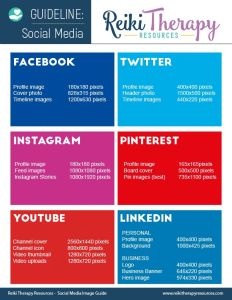 BUILD YOUR REIKI REFERENCE MATERIALS:
Pin this image to your Pinterest board.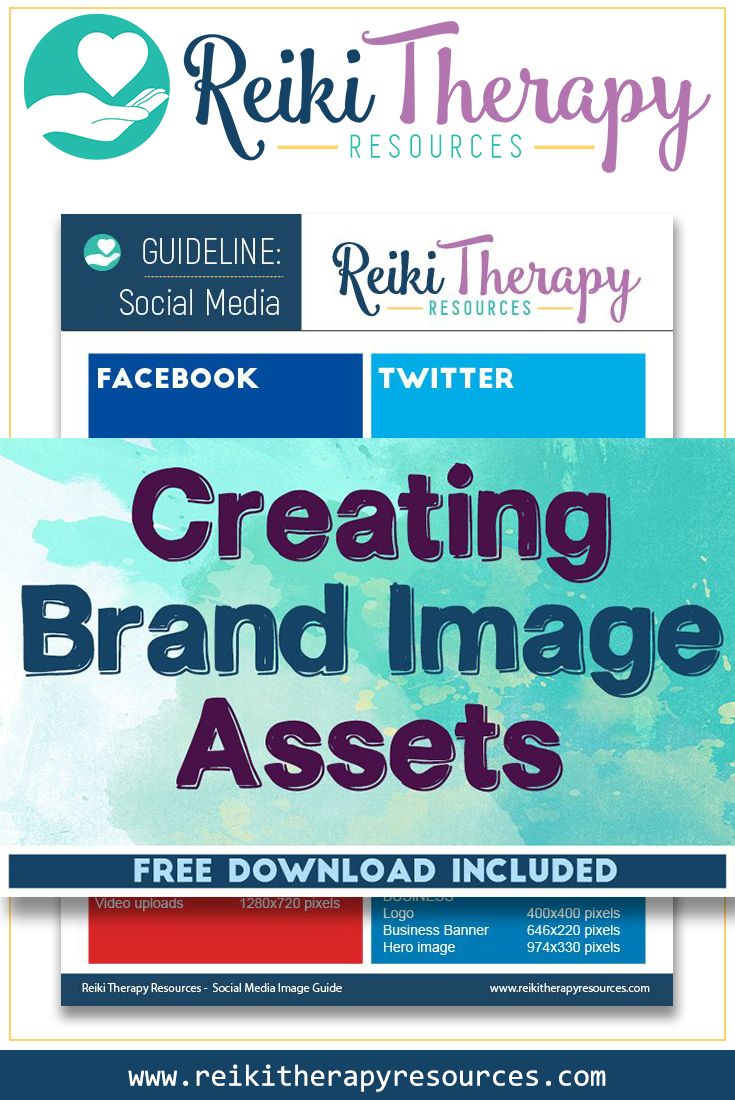 SHARE KNOWLEDGE & PASS IT ON:
If you've enjoyed this post, please share it on Facebook, Twitter, Pinterest. Thank you!