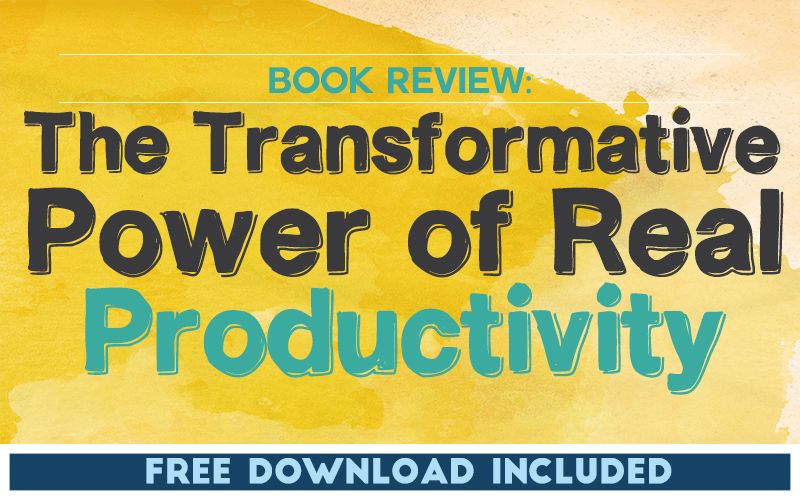 THIS POST INCLUDES:
——————————————–
1. Smarter Faster Better book details
2. The book review
3. FREE Download Planning Template Summary
Author: Charles Duhigg
Date published: 2016
Page length: 401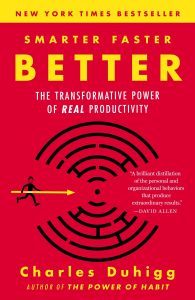 Amazon purchase link: Smarter Faster Better: The Transformative Power of Real Productivity
Goodreads link: Smarter Faster Better: The Transformative Power of Real Productivity
At the core of Smarter Faster Better are eight key productivity concepts—from motivation and goal setting to focus and decision making—that explain why some people and companies get so much done. Drawing on the latest findings in neuroscience, psychology, and behavioral economics—as well as the experiences of CEOs, educational reformers, four-star generals, FBI agents, airplane pilots, and Broadway songwriters—this painstakingly researched book explains that the most productive people, companies, and organizations don't merely act differently.
They view the world, and their choices, in profoundly different ways.
A young woman drops out of a PhD program and starts playing poker. By training herself to envision contradictory futures, she learns to anticipate her opponents' missteps—and becomes one of the most successful players in the world.
A group of data scientists at Google embark on a four-year study of how the best teams function, and find that how a group interacts is more important than who is in the group—a principle, it turns out, that also helps explain why Saturday Night Live became a hit.
A Marine Corps general, faced with low morale among recruits, reimagines boot camp—and discovers that instilling a "bias toward action" can turn even the most directionless teenagers into self-motivating achievers.
The filmmakers behind Disney's Frozen are nearly out of time and on the brink of catastrophe—until they shake up their team in just the right way, spurring a creative breakthrough that leads to one of the highest-grossing movies of all time.
What do these people have in common?
They know that productivity relies on making certain choices. The way we frame our daily decisions; the big ambitions we embrace and the easy goals we ignore; the cultures we establish as leaders to drive innovation; the way we interact with data: These are the things that separate the merely busy from the genuinely productive.
In The Power of Habit, Pulitzer Prize–winning journalist Charles Duhigg explained why we do what we do. In Smarter Faster Better, he applies the same relentless curiosity, deep reporting, and rich storytelling to explain how we can improve at the things we do. It's a groundbreaking exploration of the science of productivity, one that can help anyone learn to succeed with less stress and struggle, and to get more done without sacrificing what we care about most—to become smarter, faster, and better at everything we do.
Book Content:
1. MOTIVATION: Reimagining Boot Camp, Nursing Home Rebellions, and the Locus of Control
2. TEAMS: Psychological Safety at Google and Saturday Night Live
3. FOCUS: Cognitive Tunneling, Air France Flight 447, and the Power of Mental Models
4. GOAL SETTING: Smart Goals, Stretch Goals, and the Yom Kippur War
5. MANAGING OTHERS: Solving a Kidnapping with Lean and Agile Thinking and a Culture of Trust
6. DECISION MAKING: Forecasting the Future (and Winning at Poker) with Bayesian Psychology
7. INNOVATION: How Idea Brokers and Creative Desperation Saved Disney's Frozen
8. ABSORBING DATA: Turning Information into Knowledge in Cincinnati's Public Schools
A REVIEW OF SMARTER FASTER BETTER
Case studies are used throughout the book so the reader can connect their own experiences to the process of developing realistic goals and beneficial productivity habits. The author also includes his experience of writing the book while also maintaining his day job. The author includes some exercises that he established when setting his own goals. Below is an example of goal setting through the process of asking questions:
What will happen first?
What distractions are likely to occur?
How will you handle that distraction?
How will you know you've succeeded?
What is necessary for success?
What will you do next?
The author identifies the importance of establishing the reason why you should do the task. Understanding the why helps to connect to the big picture idea of how a boring or mundane task may contribute to an important goal overall. When obstacles and difficult moments arise, it helps to remember why you are doing something.
This is an important theme that is repeated throughout the book. The concept of understanding that each goal is made up of smaller parts that contribute to a larger idea helps to establish and maintain productivity.
This book reminds us that we have the power of making decisions at every stage of our endeavors. Reminding ourselves of that power can help remove the perception that external obstacles are preventing us from being productive or achieving our goals.
Visualization is also an important concept that is discussed in the book as it improves the ability to keep focused attention. Using visualization can help combat negative internal thoughts, perceptions, emotions, and replace them with more positive outcomes. Visualization involves using visual imagery to foresee our goals being achieved. Visualization can also help us internally narrate areas of conflict that may arise through the process of working through our goals.
This book provides a blueprint on how to change our perceptions of our inability to develop motivation and maintain the focus we need to maximize our productivity.
Purchase: If this book sounds interesting to you, it can be purchased from Amazon. You can view the contents pages and a few of the introductory chapters in the sample. Amazon purchase link: http://amzn.to/2ovXQcY
FREE DOWNLOAD: Planning Template
SIGN UP below to download the FREE Planning template to help plan your time.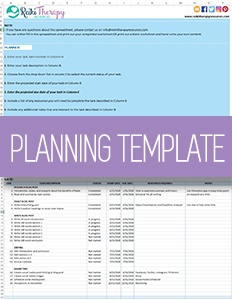 BUILD YOUR REIKI REFERENCE MATERIALS:
Pin this image to your Pinterest board.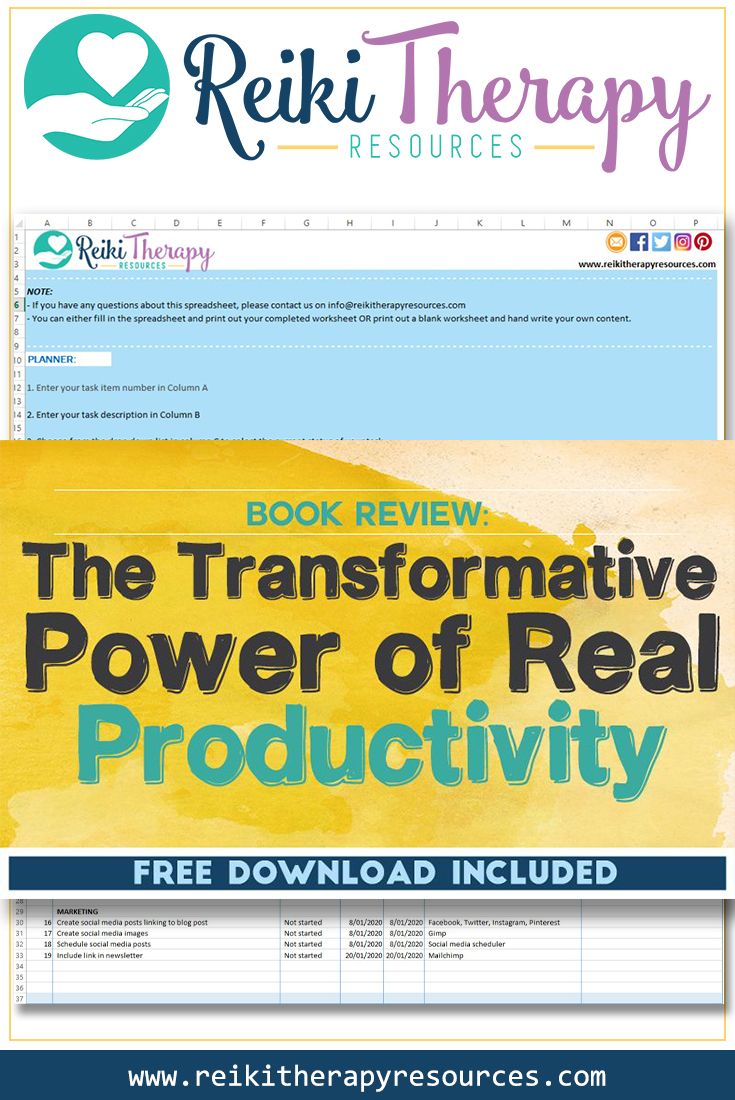 SHARE KNOWLEDGE & PASS IT ON:
If you've enjoyed this post, please share it on Facebook, Twitter, Pinterest. Thank you!